Paying for College
Learning More about Tuition Break
Learn what other names Tuition Break has gone by, how the program works with the Common App, when participating schools are announced, how eligibility is determined, how the program works for undecided students, how it affects financial aid, and what happens if students change their major.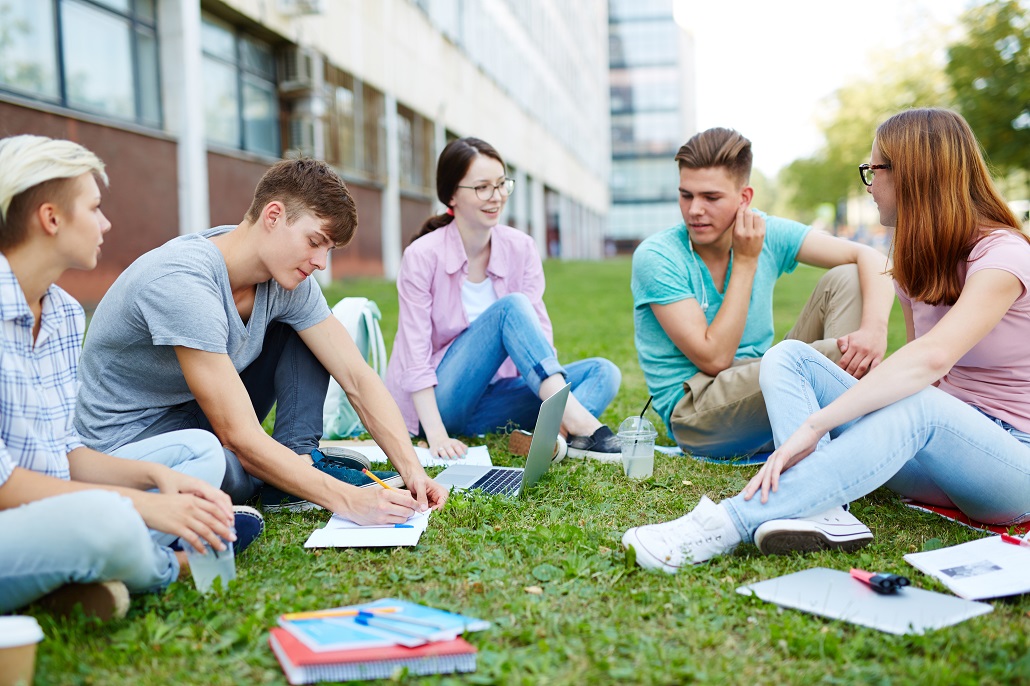 We recently hosted a webinar on Tuition Break, an impactful program in New England that allows New England residents to receive a discount on tuition if they attend an out-of-state New England public college or university and major in an academic program not offered in their home state. If you missed the webinar and would like to watch it, you can view it on demand anytime here. We received some great questions from participants during the webinar, so we had our webinar presenter, Director of Tuition Break Jonathan Gowin, answer them here.
JSR: Some of the schools I'm looking at list "Regional Tuition" as well as in-state and out-of-state tuition; is that the same as Tuition Break?
JG: Yes! Tuition Break has been known by many names over the years. When it was established, it was codified as the "New England Regional Student Program." Therefore, you'll see references to "regional tuition," "NERSP tuition," or "the RSP" - these all refer to the Tuition Break program.
JSR: If my student has already applied through the Common App, can he still get Tuition Break?
JG: Most of the time, yes. The most important thing is to communicate with your admission counselor as early as possible when you learn about Tuition Break. If you've only learned about this savings opportunity after you've submitted your application, we highly recommend you contact the admission office as soon as possible to make them aware of your interest and ask about your eligibility.
If you haven't yet applied, be on the lookout for a space on the college's admission application to indicate your intent to enroll in an eligible program. We always highly recommend that you check our website to ensure that you are indeed eligible. No matter what, know that you are always welcome to reach out to us and your admissions counselor with any questions or concerns.
JSR: When do the participating schools get announced each year?
JG: For over 60 years, we've worked with every single one of the public colleges and universities in New England and we don't plan to change that! Each year, we review and update eligible academic programs offered by our partner colleges. Those updates are published in the late summer.
JSR: How is eligibility for Tuition Break determined? What makes an academic program eligible?
JG: Our partner colleges and universities can decide to offer each of their academic programs under one of three types: Specialized, Proximity, and Flexible.
Specialized Programs:

These are academic programs that are not offered by any of the participating colleges in an eligible student's home state, but are voluntarily offered by at least one participating college in one or more of the other New England states.

Proximity Programs:

Under this policy, colleges may offer Tuition Break savings on the basis of proximity, as in commuting students, or those who reside within a specific mile radius of the campus.

Flexible Programs:

These are academic programs that colleges can make available to all out-of-state residents of New England, regardless of whether the program is available in their home state. As of this fall 2023, over 25% of our partner colleges will offer every one of their academic programs as Flexible, making the savings accessible to all New England residents.
JSR: Are students ineligible if they are undecided?
JG: This depends on the college or university that you attend. In 2019, we added the Flexible Programs category to our program eligibility requirements. At those colleges that offer all of their academic programs as Flexible, students who are undecided will be eligible for Tuition Break.
JSR: What if a student decides to change her indicated major? Will she owe money?
JG: If you are enrolled in a Tuition Break-eligible major and change into another eligible major, then you will continue to receive the savings. If you change from a Tuition Break eligible major to a non-eligible major, you will have to pay out-of-state tuition from that point forward. You will not owe any money for the semesters enrolled as a Tuition Break student.
JSR: How does Tuition Break affect financial aid awards?
JG: That's an excellent question! It's important to know that Tuition Break is not a scholarship or a grant, and works very differently from those kinds of aid. We always say that Tuition Break acts like a first line of defense to bring overall the cost of tuition down at the start. After that, colleges and universities award financial aid in the form of scholarships or grants.
The Tuition Break tuition rate ranges from 100% to 175% of in-state tuition. That means that if in-state tuition was $1,000 a year then the Tuition Break rate would be between $1,000 and $1,750 per year. On average, students enrolled in Tuition Break programs save about $8,500 a year.
Sign Up for Emails
Sign up for relevant, helpful college planning emails.