Paying for College
How to Make the Most of an Accepted Student Campus Visit
Pay attention to housing, the dining hall, transportation, safety, the social scene, and academics.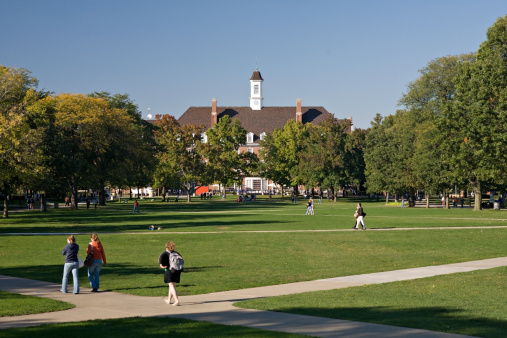 You've been accepted to college! Congratulations! What an exciting and thrilling time. You've crossed a significant hurdle and now you have a big decision to make. How are you going to decide where to attend for the next four years? One of the best ways to decide is to visit or revisit the campuses of your top choices. Whether you've been invited to an Accepted Students Day, have a scheduled campus tour, or just decide to walk around the school for an hour to get a feel, here are some tips to make the most of this visit.
Review the housing situation. Are freshmen guaranteed housing? Is there a possibility of a forced triple? What do the rooms look like?


Some schools do not guarantee on-campus housing, or they do guarantee housing, but end up having more students accept their offer of admission than anticipated. If the latter happens, you could be living in a room that normally sleeps two and is now sleeping three. If that sounds to you like a nightmare, ask if it could happen at the school.
Go get a meal! Try the food. Sit in the cafeteria to get a feel for the culture.


You will be eating two to three meals a day at this school, so make sure it satiates your appetite.
Check the activities calendar at the Student Union.


Are there clubs/organizations/events that interest you?
Talk to current students about the weekends. Do a lot of students go back home on the weekends for work or mom's home-cooked meal?



If you plan to limit your visits home, you'll want to make sure there are other students that stay on campus during the weekends so that you don't feel isolated.
Research the academic policies. Will the school take any of your credits from AP exams or college-level courses?


Knowing that you can start school with a few credits under your belt could help you make your decision
Be aware of your surroundings. Does the campus feel safe?


Check out the walking routes you will likely take to classes, your room, the dining facilities, the gym, etc. Are the areas well lit? Do you feel safe? In addition, are there counselors to talk to on campus?
Try the transportation. What's it like?


Is there a bus? Can you have a car? Is there a safety shuttle with late-night hours?
Find out the academic support resources available to students. Where can you receive help with your coursework?


Are there quiet places to study? Can you get your essay peer edited? Is there a tutoring center?
If you enjoy watching live sports, get details on these events.


How do the sports teams fare? Do students attend the games? Can the football team compete? Does the basketball team win? Maybe the women's volleyball team is undefeated?
Check out the social scene. Are there things to do at night and on the weekends?


Where can you go to socialize and let loose with all of your newfound friends? Are there opportunities to have fun without spending too much (or any) money?
I'm sure reading through this list made you think of even more questions you'll want to ask your potential schools. This is just a starter. Enjoy each campus visit, and take your time as you consider each school as a potential home for the next four years. Good luck on your decision and don't be afraid to speak up and ask all of your questions in order to find out which college or university is the best fit for you!
Sign Up for Emails
Sign up for relevant, helpful college planning emails.