ABLE
Getting to Know College Disability Offices
These resources and accommodations will help you succeed in college, including registering with the Disability Office, talking to your professors, surveying your surroundings, and taking care of your mental health.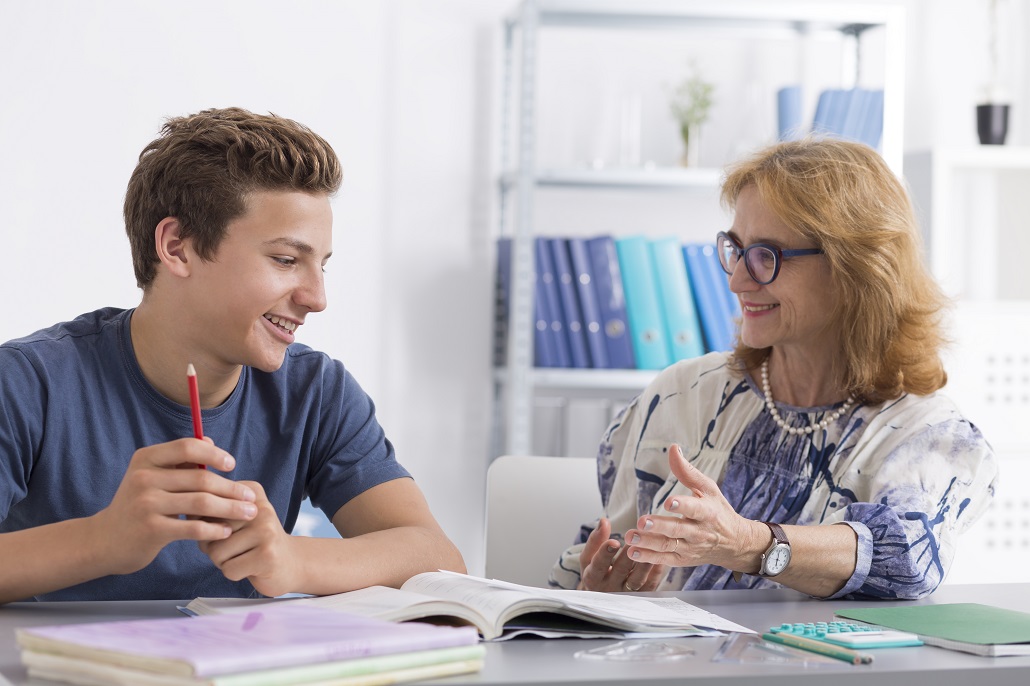 If you're heading off to your first year of college, you're likely feeling a bit nervous in anticipation of settling in and finding your way around campus. Making new friendships and starting a college workload of classes, it's easy to forget to take time out to care for your physical and mental health. But focusing on your needs is incredibly important, especially if you have a disability. Balancing academics, socialization, and self-care can be a bit tricky, and it's easy to get derailed in your physical or mental health in the first few months. If you learned how to advocate for yourself in high school, these skills will serve you well in your college years. Regardless, it's critical to find the resources and accommodations you will need in order to succeed and stay on track.
Register with the Disability Office
If you have a medically documented disability or chronic illness, you are eligible by law to receive support services and accommodations. For instance, if you are physically unable to write or have a disability that makes it difficult to take notes during class, you can have someone take notes for you as a reasonable accommodation. Register with your school's disability office to document your needs and ensure that assistance will be available once you begin classes. Doing this before the semester starts is best. Since disability accommodations don't apply to any work you do prior to your registration with the school's disability services office, getting your accommodations set up as soon as possible can be the difference between staying on top of a class or falling behind.
Talk to Your Professors
In terms of your classes, although the disability office will notify your professors that you are registered with them and will need accommodations, it is a good idea to speak with them directly. You don't have to go into detail about your disability, but you can tell them what you will need in order to be successful.  For example, at some point you might need an extension on an assignment as a reasonable accommodation, so having the conversation up front starts the relationship off on good footing and establishes an open communication channel.
Survey Your Surroundings
If you have a physical disability that may require a wheelchair, taking time before classes begin to familiarize yourself with what routes are easiest and what bathrooms are most accessible will make your first few weeks of classes much less stressful.  Also, knowing what types of transportation are available near your college will come in handy for everything from running errands to going out with your friends.  Research your options and find out which ones are accessible for your mobility needs. Your available transportation will vary depending on where your school is located. In major metropolitan areas, you may be able to call for a wheelchair accessible taxi, but in smaller college towns you may need to rely on the bus system. Additionally, when you are finalizing your housing, you might think to reach out to the disability office because some schools offer accommodations that you might not expect, such as a private room.
Take Care of Your Mental Health
Caring for your mental health is crucial to your overall well-being, but busy college students often neglect it. If you think you may need mental health services, find out how to access them before you need them. Instead of waiting till you are in crisis to seek help, connect with your campus' counseling center and have a plan in place to take care of yourself. Some schools even have clinicians available on staff and may offer medical management as well. Being far away from family and old friends can bring on feelings of sadness, so tapping into counseling and support early is key.

Meeting new people and forming a community is one of the best parts of the college experience.  Tapping into all the resources on campus will enable you to start the year on solid ground and enjoy your new school community. Balancing everything is tricky, especially if you have a disability or chronic illness, so remember to prioritize your needs to ensure success. As well, get to know the Attainable Savings ProgramSM, a resource you can access outside of the college campus. It allows you and your family to save for disability-related expenses without affecting any federal benefits you may be receiving. Learn more on our website here.
Sign Up for Emails
Sign up for relevant, helpful college planning emails.