Paying for College
How to Dream Big: a Nurse's Story
Christine attended a Nurse's Hackathon, applied for a Director position, and went back to school to earn a doctorate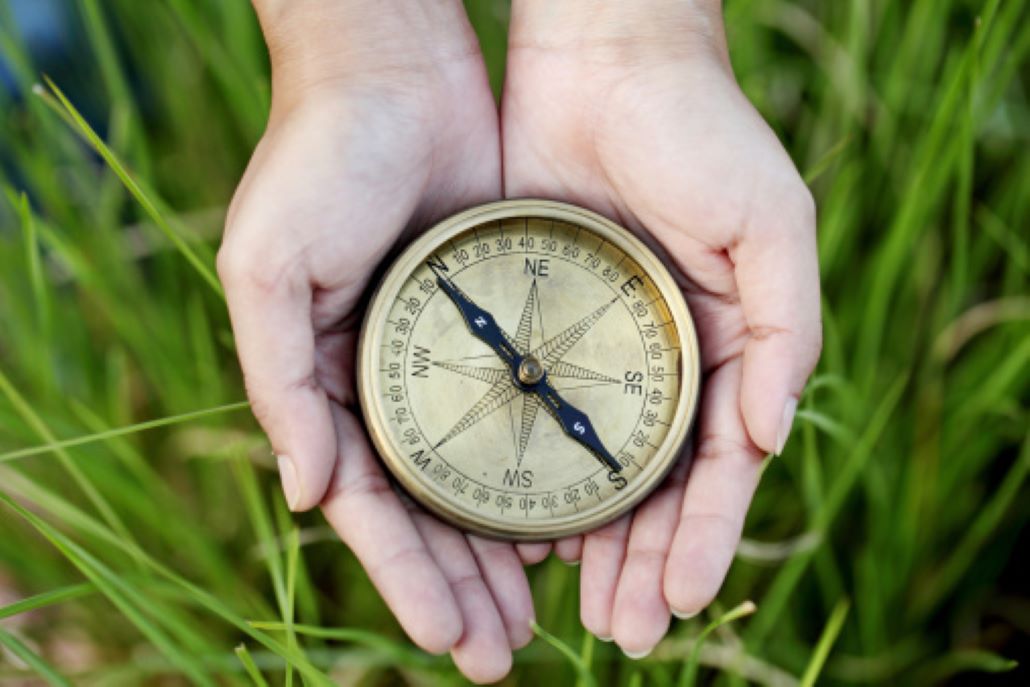 Christine O'Brien is a hardworking single mom and full-time nurse at Tufts Medical Center. In June of last year, she attended the Nurse's Hackathon, a two-day event encouraging innovation and entrepreneurship in the medical community. The event aims to help nurses take great ideas and turn them into new products or companies to advance and improve the health care field. Christine loved the challenge and excitement of the event, but came away with even more than she intended: a lofty plan to advance her career and the motivation to make it happen. She sat down with us to share her story and offer advice and inspiration to others seeking a change.

Meredith: Your story begins at the Nurse's Hackathon. Where were you in your career when you attended that event?

Christine: At the time I was working as an informatics nurse at Tufts Medical Center. My boss heard about the Hackathon and suggested I attend, based on the technology focus within my job. I had no idea what a Hackathon was but looked forward to the new experience.

Meredith: What happened at the Hackathon?

Christine: It was an amazing event. It began with different individuals pitching new ideas for use within the healthcare field, and the rest of us each selecting the proposal that most excited us. We then worked together in teams to develop each idea into a tangible product or a start-up company. It was exhausting and challenging, but so fulfilling. And our team earned second place in the final presentation.

Meredith: And how did that work affect you personally?

Christine:  I was encouraged and inspired throughout the event. Mentors and industry experts worked with each team to offer suggestions and support, and this had a profound effect on me. I came to recognize my own skills and gifts over those two days.  The mentors were industry leaders who took a genuine interest in our ideas and pushed us to reach the next level.  The whole experience led me to start dreaming about how I could use my strengths to advance in my career and become the best version of me.

Meredith: What came next?

Christine: I had recently learned that our Director was retiring.   While I was interested in the job, I never had imagined that I would be fit for that role, but coming out of the Hackathon, I had a renewed confidence in myself and had the boldness I needed to go for it. I wasn't sure I had the time in my life to become a Director, though, so I came up with a proposal to split the role with a colleague.

Meredith: And?

Christine: We pitched the idea to the Chief Nursing Officer and she loved it. We had to move some things around organizationally, but I just moved into my new office and position as Associate Nursing Director of Clinical Informatics. Together with my colleague, we help to manage and direct the clinical informatics program here at Tufts Medical Center.

Meredith: And you also went back to school right?

Christine: Yes, crazy enough, in the midst of all this, I also began to dream about how else I could advance my career to take even better care of my family. I already have a master's degree, but I thought about going back to earn a doctorate, knowing it might help me down the line to advance even further in this field, and even become a college professor if I so desire. I looked around at programs, and Northeastern offered a great option. I applied, and just got accepted, so I'll begin classes to earn my Doctorate of Nursing Practice in the fall.

Meredith: So exciting. But were you worried about paying for it?

Christine: YES. I have two children, 12 and 14, so I knew I needed to save for their college education, and keep up with our regular living expenses, so I wasn't sure how I would handle the cost.

Meredith: What did you do?

Christine: I just started looking into every single avenue out there to pay for school, and that's the advice I would offer to others with similar dreams to earn a degree. Explore everything. I had already earned a master's degree at Northeastern, so I asked if any of those classes could fulfill doctorate requirements. And fortunately, they said yes. So I'll save money and time there. I checked in with my job about financial assistance, and they offer a small stipend for employees going back to school, so that will help with part of the cost as well.

Meredith: Anything else you plan to try to reduce your school costs?

Christine: I know Northeastern offers scholarships for two-time alumni, "Double Huskey" as they say, so I'm going to ask about that. Graduate students can also apply for a scholarship that requires them to teach after graduation to pay off their tuition, so I plan to explore that option as well. And I'll do a full online scholarship search too. I won't leave any stone unturned.

Meredith: You mentioned the support you received from MEFA. How did we help?

Christine: I had no idea how much guidance and information MEFA has for families and individuals going to college, from savings programs to financial aid tips. It was great to ask my questions about paying for another degree and know that I can call MEFA anytime as I go through school (and save for my children's education).

Meredith: Anything else you'd like to add?

Christine: Believe in yourself and dream big. There are so many people out there who can help you further your education and career. MEFA is just one example, but you can also find support and great advice from people in your industry and in your workplace. Go after what you want and be resourceful on how to get it. Seven years ago I was a new single mom struggling to get by. Today I'm working in a leadership role at my hospital, working towards my doctorate, and planning for even more success in my future.  Anyone can get here. Work hard, rely on your strengths and network.  You really can create your own destiny. You just need to believe it.
Sign Up for Emails
Sign up for relevant, helpful college planning emails.