Financial Aid
Decoding the Financial Aid Offer
Learn what you may see in a typical financial aid offer, including grants, scholarships, work-study, and subsidized and unsubsidized federal student loans.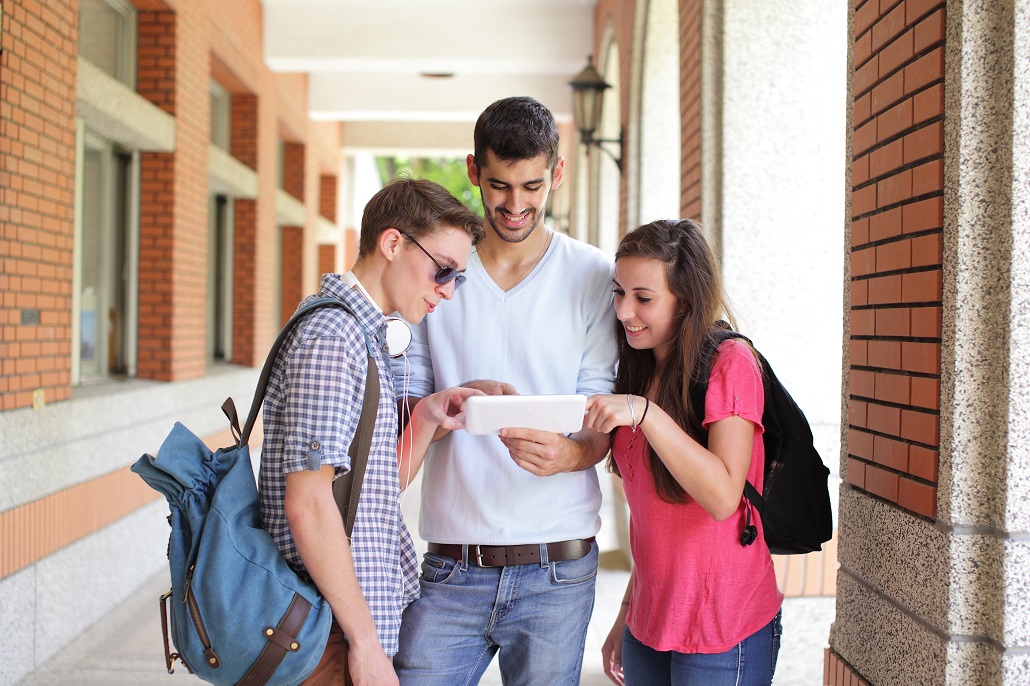 When people hear "financial aid" they think "free money." They are partly right: some financial aid is free.
Some is not.
Every March, high school seniors and their families face the challenge of understanding and comparing financial aid offers from colleges.
Recently, we dissected a typical financial aid offer on the MEFA Podcast with Stephanie Wells, MEFA's Director of College Relations. 
First on the financial aid offer will be a list of any grants and scholarships the student has received. That's the stuff everyone thinks of as financial aid. "That's the free money," says Wells. In other words, the student and family don't have to pay it back.
The grants and scholarships may be based on merit from academic performance or on need based on the financial aid forms families previously completed. They can be funded by the college itself or by the federal or state government.
Next, there may be an offer for work-study, a federal program based on financial need that provides funding for students to work in a part-time job on campus–10 to 15 hours per week–to earn money for expenses. (It's worth noting, a student's income from work-study is not reported on the following year's financial aid form.)
Wells reminds families to factor in the unbilled expenses of college like books, supplies, transportation, airfare back home, and money for gas when tallying up what the family will pay.
"To pay for those out of pocket, with a work-study job or even any part-time job, is a great way to help pay for those unbilled expenses without taking out a loan to pay for them," says Wells.
Next on the offer is the financial aid that has to be paid back, federal student loans. The key word is "student" because students–18 year olds and with no credit history–are able to borrow up to $5,500 for their first year of college directly from the federal government.
The student loans may be subsidized or unsubsidized, and it's important to know the difference. "This definitely trips families up a lot," Wells says.
A subsidized loan is interest free while the student is in college. In other words, no interest is added to the balance while the student is enrolled. Interest is only charged after the student graduates or leaves college.
Subsidized loans are given based on financial need. Up to $3,500 of the federal student loan may be subsidized. 
An unsubsidized loan means interest will accrue while the student is in college. That doesn't mean they have to make payments on the loans while in college. It just means that interest is accruing.
Wells recommends paying down the interest on unsubsidized loans while the student is in college. This will keep that interest from being added to the loan's principal balance. Otherwise, the student will be paying additional interest on interest accrued in college and added to the principal balance.
MEFA always recommends students borrow the maximum amount of federal loans before considering private loans. That's because federal student loans have many advantages including low, fixed interest rates and favorable terms and conditions.
When families deduct the available financial aid from the total cost of the college or university, the balance is the family's net cost. That's the amount the family will have to pay. 
MEFA has a tool to help students and families determine what they're going to have to pay and to compare those net prices across several colleges. It's called the College Cost Calculator and families can find it and other great information at mefa.org/how-to-pay-for-college.
If you'd like to hear our great conversation with Stephanie about financial aid offers, you can find it here or wherever you listen to podcasts. 
Sign Up for Emails
Sign up for relevant, helpful college planning emails.