Repayment
What to Consider When Refinancing Your Student Loans
With MEFA REFI, you have a choice on interest rate type, all education loans are eligible, a co-borrower may help you receive a lower interest rate, you can save even more by repaying early, and there are absolutely no fees.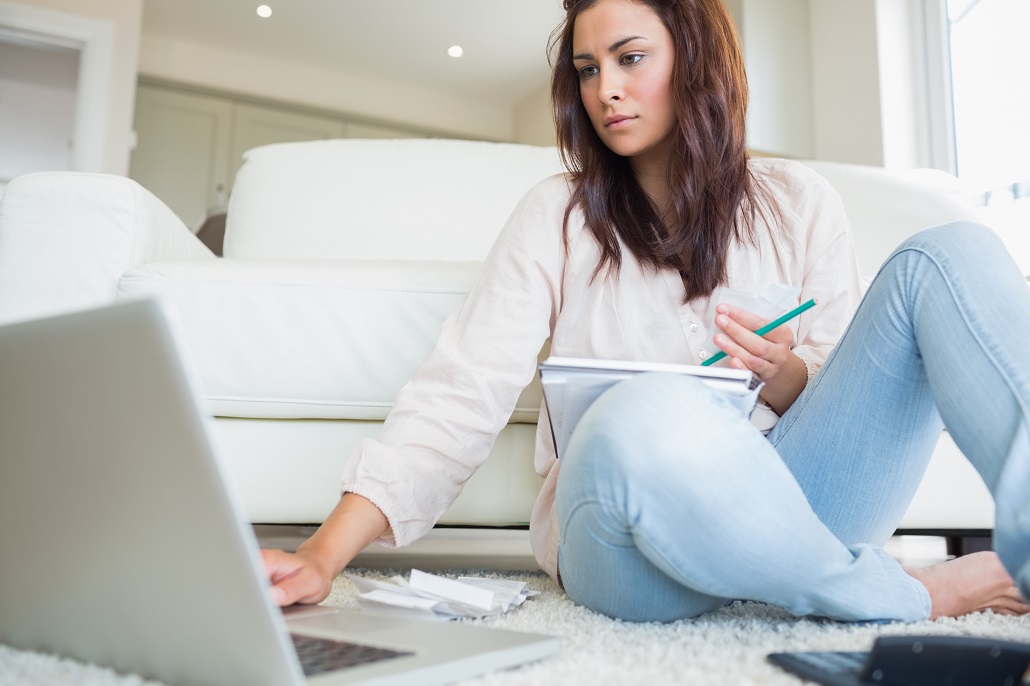 Here at MEFA, our goal is to make college accessible and affordable for you. And that includes helping you pay off student loan debt while managing life's other financial demands. That's why we created an Education Refinancing Loan, MEFA REFI. MEFA REFI is designed to help alleviate some of the stress that comes along with student debt by allowing you to combine your current debt into one loan with a lower interest rate and monthly payment.

We've already received several comments of gratitude from REFI borrowers experiencing financial relief (and increased cash flow savings) on a monthly basis because of refinancing. If you're currently paying back student loans and want to get more out of your paycheck, we invite you to explore your options with MEFA REFI. Here's a quick summary of how it works:
You'll have a competitive, fixed interest rate. A fixed interest rate provides a stable monthly payment amount each month, so you'll always know how much you need to pay.
All education loans are eligible. You can refinance all federal* and private education loans, including loans from both undergraduate and graduate programs. This includes all Stafford, Federal Direct, Ford, Parent Plus, and Graduate PLUS Loans, and any other college loan from any private lender. It also includes PLUS Loans, so parents can refinance the loans they borrowed to pay for their children's education.
A co-borrower may help you receive a lower interest rate. Adding a co-borrower to your loan application may provide an even lower interest rate, as we'll consider that individual's credit history in our review.
You can save even more by repaying early. We offer 

7, 10, and 15-year repayment terms.

 You can save yourself even more money by paying off your loan a few years early. And there's no pre-payment penalty.
Absolutely no fees. We don't have an application or an origination fee, so you won't spend any of your hard earned money in your transition to a REFI loan.
We're a state authority and experts in college financing. Not a bank or large financial corporation, MEFA was created over 40 years ago with the sole purpose of helping families make an affordable and attainable plan to pay for college. We focus on comprehensive guidance and smart financial solutions.
We're here to help you live your life without the added stress of a large student loan payment. To see how much you can save on a monthly basis with MEFA REFI, use our simple Loan Refinancing Calculator. And when you're ready to apply, visit mefa.org/refi. If you have any questions, don't hesitate to contact us. We can be reached at (855) 433-REFI (7334), Monday through Friday, 8 a.m. to 8 p.m. You can also email us anytime at refi@mefa.org.
*MEFA recommends you carefully review your current and potential future benefits on your federal and private loans before refinancing your federal or private student loans with MEFA. When you refinance your federal or private student loan debt with MEFA, you will lose current and future benefits, as well as any protections, associated with those loans. You can learn more about your loan benefits by contacting your student loan servicer or, for federal loans, by visiting studentaid.gov.
Sign Up for Emails
Sign up for relevant, helpful college planning emails.