Paying for College
College Conversations
Tips to make college more affordable include keeping an open mind, making a financial plan, learning about financial aid, and more.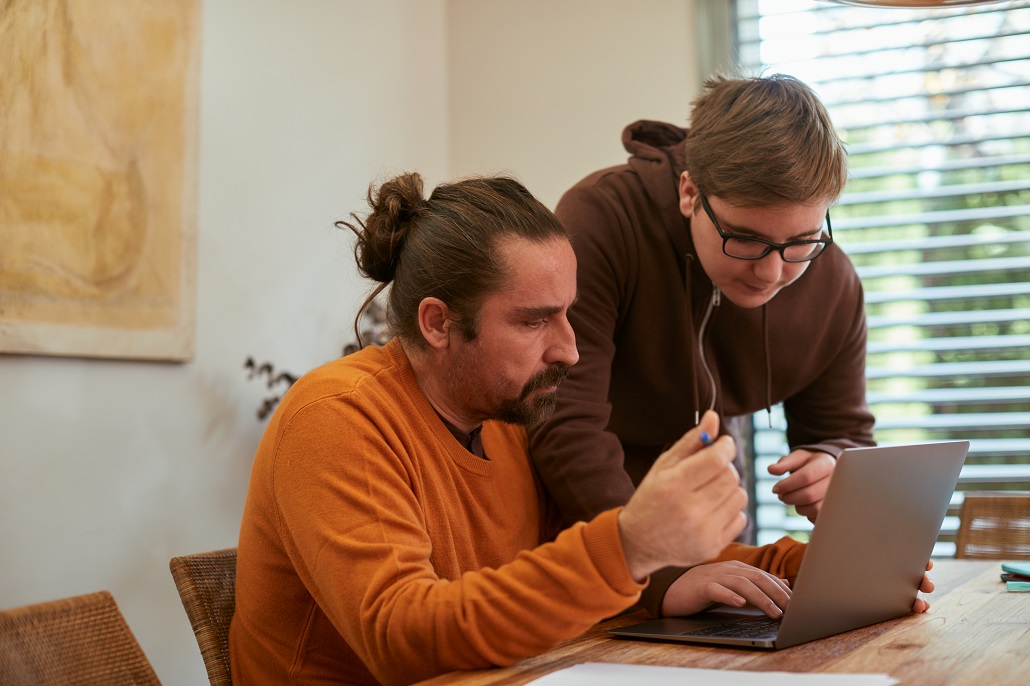 My colleagues and I often talk about how frequently we have conversations about college financing in the most unlikely places - elevators, supermarkets, the train. There are a few key topics within these discussions, and one of the most common relates to college costs. The conversation usually begins like this, "So Julie, what's the deal with the cost of college? It's outrageous! How can colleges charge so much? Tuition can't keep going up like this, right? It's definitely going to come to a halt, but when?"

From there the conversation can go in many directions. We talk about politics, European higher education, and nostalgia for the 'old days' of less expensive college costs. Competition, market price, world-class athletic facilities, and cost of instruction comes next. Sometimes, people do want to have a higher-level discussion about the cost of higher education in the U.S., but many times, I think people are asking these questions for very specific and personal reasons. They are scared. They have kids of varying ages and they are wondering if and how they are going to be able to support their kids on the path toward college and career. They have heard frightening statistics about student debt levels surpassing credit card debt or that their alma mater now costs $59,000 a year.

For this reason, after a few minutes, I try to turn the conversation to the family. In this way I hope to make it more meaningful. I want to let them know that, while it is wise to be thinking about college and career plans for their kids, they shouldn't let fear be the overarching thought. We need to keep perspective. And the perspective I want people to understand is that they still have some measure of control and choice in this matter. They CAN help their kids make affordable college choices and steer them toward good decisions about the future. Here are some ideas I share with them.
Keep an open mind and encourage your kids to do the same
If you or your child has a heart set on one institution either because a relative went there or because it is in close proximity to home and you have known about it forever, you could be missing an opportunity to make college affordable. I remind families that there are almost 5,000 colleges and universities in the country and 100 here in Massachusetts. I am able to tell them from first-hand knowledge by visiting these campuses that there is so much exciting work happening in a variety of settings. I encourage them to take their kids to visit and get to know many different colleges. When kids are younger they can attend sporting events or theatrical productions on campuses and when they are older they can visit more formally and have a chance to talk with students, faculty, and administrators. By keeping the college search wider, you may be able to find institutions that cost less and/or have more financial resources to support students. Keeping an open mind also means really looking into different pathways to a degree. Check out mass.edu/masstransfer to look at ways to maximize credit and complete a degree in MA in the most affordable way.  Also, the New England Board of Higher Education's Tuition Break program has many discounted degree programs within New England. MEFA Pathway is an interactive web portal that can help students find their own skills and interests and research colleges and programs that may be a good fit.
Make a financial plan
This means save. Saving money for college will allow more options to be open to your student. MEFA offers numerous resources to help families make a smart plan to pay for college including webinars and an age-appropriate email curriculum to help families create an evolving financial plan. A plan for your 7-year-old may be as simple as having a college savings account that you contribute to on a monthly basis. As your child gets older and you understand his or her interests and abilities better, you may have a clearer sense of the type of college that may be a good fit for him or her, and as a result you may adjust your plan. This plan can be fine-tuned into the later years of high school.
Encourage students to challenge themselves academically
Students who work hard and get good grades will have more choices open to them. But here's another truth (that we may keep from the kids at first): There are affordable options for all students, so even a late bloomer who decides to work hard later on will have some choices.
Learn about financial aid
There is $185 billion of financial aid available to undergraduate students across the country each year to help with college costs. As a result, students often do not pay the school's "sticker price." Find out the types of financial aid available at each school and how much this will be a factor in helping your family pay for college given your specific circumstances. All colleges have Net Price Calculators on their websites that will give an estimate of the type and amount of aid for which a specific student may be eligible based on the family's financial circumstances. By utilizing these calculators, a family can get a better sense of the type of aid available for their student at different institutions. These calculators can include both need-based and merit-based financial aid.
Pay attention to college-related news coverage
You can read the education section of the newspaper or even search for articles online about specific colleges. College websites usually have an 'In the News' section right on their websites.

By keeping these thoughts in mind, and taking action, parents can stay positive about their kids and their future ahead. And I always remind parents to stay on track with MEFA. We have resources available to help families with children of all ages make a plan for college costs. To utilize our guidance and tools on saving, planning, and paying for college, keep exploring our website. And reach out to us with questions anytime at (800) 449-MEFA (6332) or collegeplanning@mefa.org. 
Sign Up for Emails
Sign up for relevant, helpful college planning emails.