Financial Aid
What We Learned About College Affordability: A Twitter Chat Recap
Read what we learned about creating a financial plan, financial aid options, financial planning, financial aid timelines, and staying on top of payments throughout college.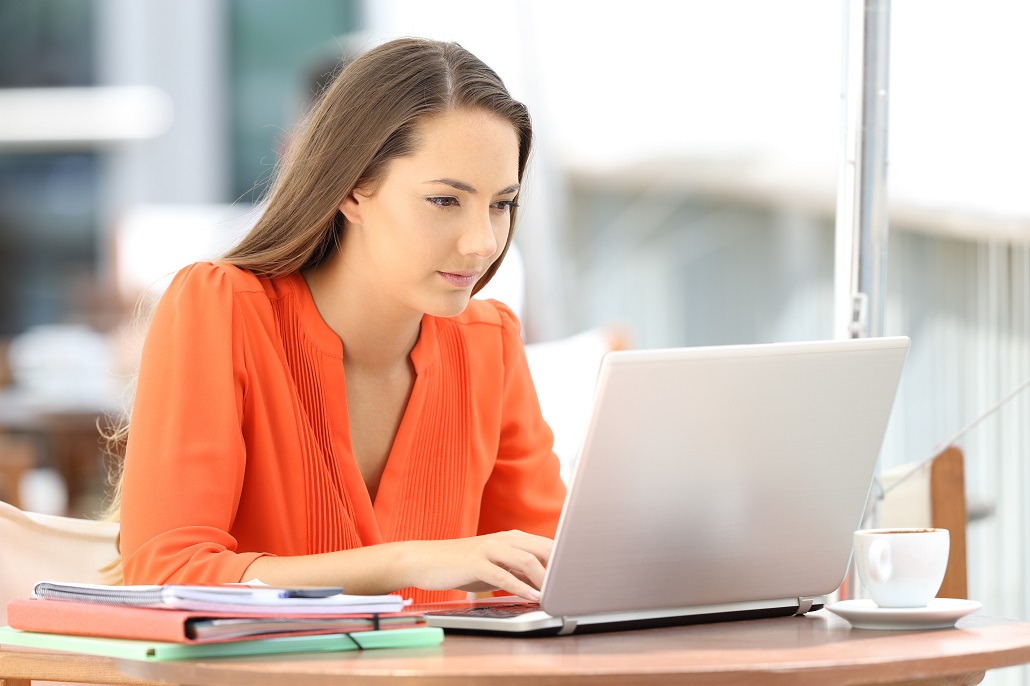 According to a Sallie Mae survey, 70% of parents say that even though they are worried about paying for their kids' college education, they are not limiting their children's college choices based on price. Let that sink in for a second. The topic of college affordability is so important, and parents and students should make sure to have discussions about paying for college (we call them "kitchen table conversations") early and often. After these family talks, both parents and students can walk away with a clearer understanding of their current financial picture and how it can impact the kinds of schools students should be adding to their list.

With that in mind, we recently participated in and co-hosted a Twitter Chat alongside Education Finance Council (EFC) and CollegeFindMe on the topic of college affordability in higher education. Through this chat, we shared and learned information on navigating different types of financial aid, ways to begin financial planning, and much more. Read on for our recap below highlighting responses from our over 60 different participants.


Break the whole process down into manageable pieces. 1) Research the schools you are interested in attending. 2) Submit the FAFSA close to October 1st. 3) Search for outside scholarships a year prior to attending college.
Research schools and colleges, and create a college list that includes at least ONE financial safety school, one you know you can get in to AND afford! Research and apply for scholarships and start the financial aid process.
Besides looking for scholarships (starting at any age), learn about all the costs associated with college and discuss what you can afford/spend. Opening a specific savings account for college is a good first step.
Grants and scholarships are FREE money and don't need to be paid back. Work-study funds are something that college students can earn by working part time while in school and then using that money for college costs. Any kind of loans need to be paid back.
Make sure you understand your financial aid terms. Grants and scholarships don't have to be paid back but might require students to do certain things, like maintain a certain GPA or do community service. For loans, make sure you know when you need to start making payments (and start paying early if you can!)
PRO TIP: If you have loans (regardless if they are private or federal), it is absolutely vital to know who loan servicer, the company in charge of collecting repayment of your loans.
Start by exploring the FAFSA website at studentaid.ed.gov. It's great for understanding the aid process.
Reach out to your school's financial aid office to discuss your questions and options.
As the state authority on college financing, mefa.org is a handy resource. All of our information is completely free and includes articles, videos, timelines, and calculators.
Include your parent/guardian in any financial decision if possible. Even talking through the options with a guidance counselor, mentor, or someone you know and trust can help alleviate any stress.
Grants and scholarships should be your first choice, because you don't have to pay them back. Recurring scholarships/grants are best! Some schools may draw you in with incredible first-year financial aid. Just be sure it applies to later years.
Gather the necessary documents to apply for financial aid (including parent tax returns from the previous year, SSN of student and parent(s), and an FSA ID to file electronically).
File the FAFSA (no matter what the parents' income level is) as soon as possible after it opens on October 1st of senior year in high school and every year while in college.
If you are applying Early Action or Early Decision, the financial aid deadline may be earlier than the standard deadline. So check each college's webpage to be 100% sure of your due dates!
Review all your financial aid offers before submitting your tuition deposit. Figure out the FULL Cost of Attendance (tuition/food/housing/fees/textbooks). Identify what your family is expected to pay and if you have loans that will need to be paid back.
Compare all offers to see which is best for your situation. My College Options helps by providing a template to evaluate financial aid offers between potential schools.
Calculate the amount you will owe at each college after taking financial aid into consideration, which is called the net price.
Always check your school portal to see if anything has changed with your financial aid or if you are required to complete additional steps to receive your aid. Schools may require students to accept/decline their aid, complete entrance counseling, and/or sign a Master Promissory Note (MPN).
Make a realistic budget each semester so your aid will last the entire term. Save the contact info for your lender or loan servicer and know when you will enter repayment. While in school, check your financial aid status and bill often and ask if you have questions.
Review your aid amount each year. Make sure to identify any aid that is just for a single year and plan accordingly for the following year.
We covered a lot of information in this chat. And if you're on Twitter, be sure to follow #CFMchat to see other helpful tweets about College Affordability!

About CollegeFindMe: Based in Boston, CollegeFindMe works and supports students and colleges to build meaningful, authentic connections that ensure the right match.

About EFC: Educational Finance Council (EFC) is the national trade association representing nonprofit and state agency student loan organizations. EFC and its members share a common goal to increase college access, success, and affordability.
Sign Up for Emails
Sign up for relevant, helpful college planning emails.