Admissions
The College Admissions Process: What We Learned
Learn more about the current process of applying to college (and seeking out financial aid), and what families can do to get through the process as successfully as possible.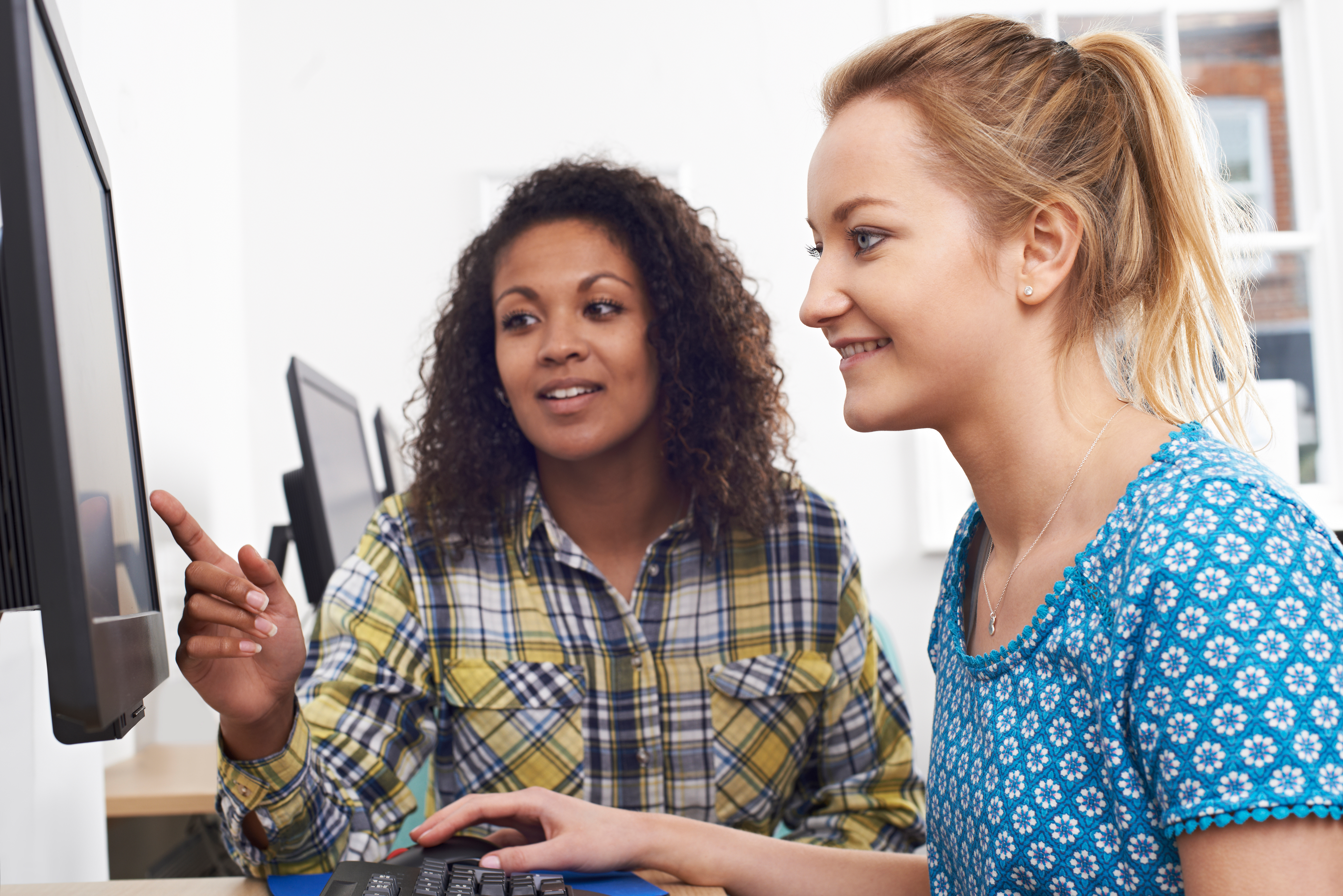 Times have certainly changed since I was in high school back in the mid 80's. I have a daughter who is currently a sophomore at the University of New Hampshire and a son who is a sophomore in high school. Both kids have grown up in the same public school system as I did, but what a difference a handful of years makes. As a parent, I've learned a lot about the current process of applying to college (and seeking out financial aid), and what families can do to get through the process as successfully as possible.

Attend events at your high school

Today, guidance departments make a significant effort to provide ongoing support for post-high school planning to not just the students who are in the top of their class, but to all students, regardless of their post-high school plans. This support occurs through 1:1 meetings, College & Career Fairs, College Admissions & Financial Aid seminars, and FAFSA® events, just to name a few. These events are imperative, especially for those students who are first-generation college students or have limited family involvement. Definitely seek them out at your high school and attend as many as possible.

Take advantage of the school counselor's assistance

The college admissions process has shifted drastically. Years ago, it was typical that school counselors were not having conversations about college plans unless students sought them out. I was not informed about what options may be best for me, didn't have more than 2 meetings with my school counselor over the course of 4 years, and didn't learn about creating a balanced college list of probable, reach, & safety schools based upon what might have been a good fit for me. Conversely, my daughter attending the same high school 25 years later had conversations around all aspects of postsecondary plans multiple times per year with her school counselor. As a parent, I was encouraged to reach out to the guidance department with any questions, and the school provided us access to an online college and career planning program, which made it easier to search for potential colleges. Make sure that your family takes advantage of the knowledge and wisdom offered through the guidance office by asking questions and attending meetings.

Start planning for college in middle school

One of the most dramatic changes in applying to college is that the entire process from start to finish is beginning much earlier. Most students are thinking about specifics in their junior year and in some cases even earlier. My daughter and I started talking about post-graduation options starting in 8th grade, thinking about how her interests and course subjects taken through high school could lead to a program of study in college. We also had discussions around the importance of improving grades over time. My daughter's grades were average during her freshman year but through her sophomore year she excelled, brought her GPA up, and remained consistent through her senior year, therefore opening up options to various institutions. I was grateful that our conversations early on had an impact on her academics.

Go to college fairs and visit campuses

Many high schools hold college fairs and invite grade 10 and 11 students to encourage early thought and preparation regarding post-high school plans. As a student, I never considered visiting a campus, but now visits are considered critical when developing a balanced college list. My daughter was determined to attend a school in Florida, but following visits to 3 different schools, she decided none of the schools were a good fit. Conversely, the moment she stepped foot on the campus she now attends, she felt completely comfortable and could visualize herself as a student on that campus. We are so fortunate in MA to have the opportunity to visit many different types of institutions within our state: large, small, urban, rural, public, and private, along with many community colleges, so even if you are unable to get to a school of interest across the country, it's likely you can find a school in MA that's comparable to assess the look and feel of the campus.

Show interest

Another notable change in the process is that due to the competitiveness of college admissions, more and more colleges and universities are making note of which students show interest in their school. Gone are the days when meeting the minimum requirements guaranteed admittance, and as a result students are forced to take measures that surpass that which was expected years ago. While visiting campuses, my daughter would make sure to register for a formal visit, which included a guided tour, to make certain her interest was duly noted. Also, when speaking to representatives at any of the college fairs that she attended, she would always leave her name and email address with those schools she was interested in. Make sure the student in your family clearly demonstrates interest in the schools on his or her list.

Stay on top of deadlines

It seems there are many more deadlines to be mindful of in the admissions process these days. There could be numerous dates to keep track of especially if a student is applying to multiple schools with both early and regular decision options. And merit scholarship applications and financial aid will also have deadlines you won't want to miss. My daughter kept a spreadsheet that included the list of schools she was applying to along with all application and financial aid deadlines and any extra requirements of each. She checked off tasks as soon as they were completed.

Though the admissions process has changed drastically over the years, your family can still manage it well. You just need to know how to navigate it all. And remember that we're always here at MEFA to answer your questions and offer assistance. Reach out to us anytime at (800) 449-MEFA (6332) or collegeplanning@mefa.org.

 

 
Sign Up for Emails
Sign up for relevant, helpful college planning emails.