Paying for College
College
Catherine's Story: Community College to 4-Year Degree
The Director of Financial Aid at Brandeis University discusses her journey to Boston College from a community college, adjustments she faced after transferring, the benefits of the Commonwealth Commitment, and potential challenges for community college students.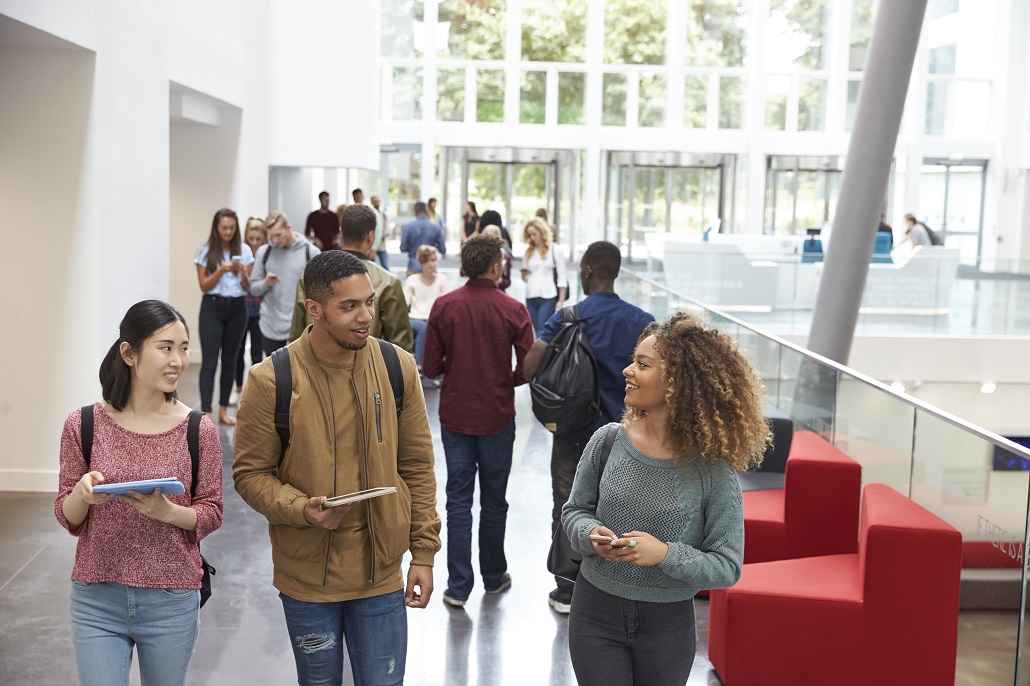 Here in Massachusetts, we are fortunate to have a top-notch higher education system and a high percentage of students who go on to higher education. While we're so lucky to live here, with that culture comes an added pressure for students to succeed in post-secondary studies. And sometimes, students feel that success is tied to attending a 4-year college right after high school.

To get a first-hand perspective on this topic, I sat down with my long-time financial aid colleague, Catherine Nelson, Director of Financial Aid at Brandeis University. We had a discussion about different paths to higher education and the importance of helping students understand what is best for them.

Julie: Catherine, can you tell me about your journey to college?

Catherine: I graduated high school in California and, because I wasn't exactly sure what I wanted to do at the time, I continued to work at a retail job I enjoyed. This allowed me some time to consider my future path and, importantly, save money. After a couple of years, I enrolled at Las Positas Community College in Livermore, CA. I thought I wanted to get a 4-year degree, but figured I would start my higher education journey here.  In California, 2-year institutions are very often seen as a stepping stone to a 4-year degree, and sometimes even as THE path to the 4-year system. I've felt a cultural difference here in Massachusetts, where I see students feeling like if they make a decision to attend a 2-year community college they are choosing that instead of a 4-year college or, worse, that they've chosen a fallback. It's important for students to know that they can attend a community college just to earn an associate's degree or to start the path to a 4-year degree.

At Las Positas, I planned to get my associate's degree, and during my two years there decided I wanted to pursue a bachelor's degree in psychology and counseling. I began researching how many of my credits would transfer, and saw that transferring to Boston College, clear across the country but close to where my dad grew up, would be a good option for me. I realized I could finish my degree in two more years vs. staying in the CA state system, which might take me longer.

Julie: Speaking of doing the research about transferring credits, I know we've done a lot here in MA to align the community college programs with the state colleges and universities. At financial aid nights, do you talk with students about the Commonwealth Commitment?

Catherine: I do. I encourage them to look at all of their options and I share the Mass Transfer/Commonwealth Commitment website. The Commonwealth Commitment provides eligible MA community college students guaranteed admission to a 4-year public MA college, guaranteed transfer of credits, a 10% rebate on tuition and mandatory fees, and a freeze on those tuition and fees upon entry into the program.

My sister also had a good experience beginning her college journey at a 2-year institution, and hers was right here in MA. She started at Bunker Hill Community College in Boston and was then accepted to NYU's Tisch School of the Arts, based solely on what she accomplished at Bunker Hill. She was able to take courses with an honors designation there and fell in love with photography and film.

Julie: That's great. So with your experience, what was it like coming all the way across the country?

Catherine: Starting at Boston College was scary. I wondered if I'd made the right decision going so far from home to a totally new east coast community. It was also very intimating. I felt like everyone in my classes was super smart. Later I realized this feeling is what most first-year students experience on a new campus.

Julie: Did you have any challenges at Boston College?

Catherine: Well, Boston College has a curriculum with lots of requirements, so I did find myself in a lot of classes with freshmen. It was a bit of an adjustment, but in the working world I had worked with people of all ages, so I made friends, met new people, and found the right group. I'm an extrovert so I can imagine that introverts may find the social change daunting. However, colleges have transfer orientations and programs to allow students to meet others in a similar situation. Also, community colleges have relationships with nearby 4-year institutions, so many times you may be transferring with a small to medium-size group of your peers. For example, Las Positas sends large numbers of students to UC Berkeley, UC Santa Cruz, UC Santa Barbara, and UC San Diego. Here at Brandeis, I see a lot of transfers from Bunker Hill and other local community colleges.

Julie: So it turned out to be a good decision?

Catherine: Yes! I got a bachelor's degree in psychology. Also, during my time at BC, I did an internship at the Massachusetts State Scholarship Office and realized I loved this field of work. It allowed me to use my math skills as well as my counseling skills. I loved, and still do, helping students find solutions, navigate the financial aid process, and discover what they want.

Julie: Do you see any drawbacks to starting at a 2-year college?

Catherine: I really don't. I believe that if someone is driven to complete college, they will do that wherever they go. You have to be motivated, but you have to be motivated wherever you go to college.  I'm not sure of the exact statistic, but many students don't graduate from the school where they start. I think the important message for students is to keep an open mind about the path forward. And if financial resources are part of the equation, as they are for many students, you want to go to a college that is a good financial fit. When I graduated from Boston College, I had only half the student loan debt that many of my friends had. That was very helpful for me.

Julie: Any last thoughts?

Catherine: Keep an open mind, research your options, and feel empowered to forge your own path!  And there are lots of people to help you do that! Remember that school counselors are a great resource to help you weigh your options and figure out what's best for you.
Sign Up for Emails
Sign up for relevant, helpful college planning emails.