College
Balancing Act: Tips for Managing College Life: Part I
Tips include setting realistic goals, learning to study effectively, making a schedule, exploring your options, and asking for help.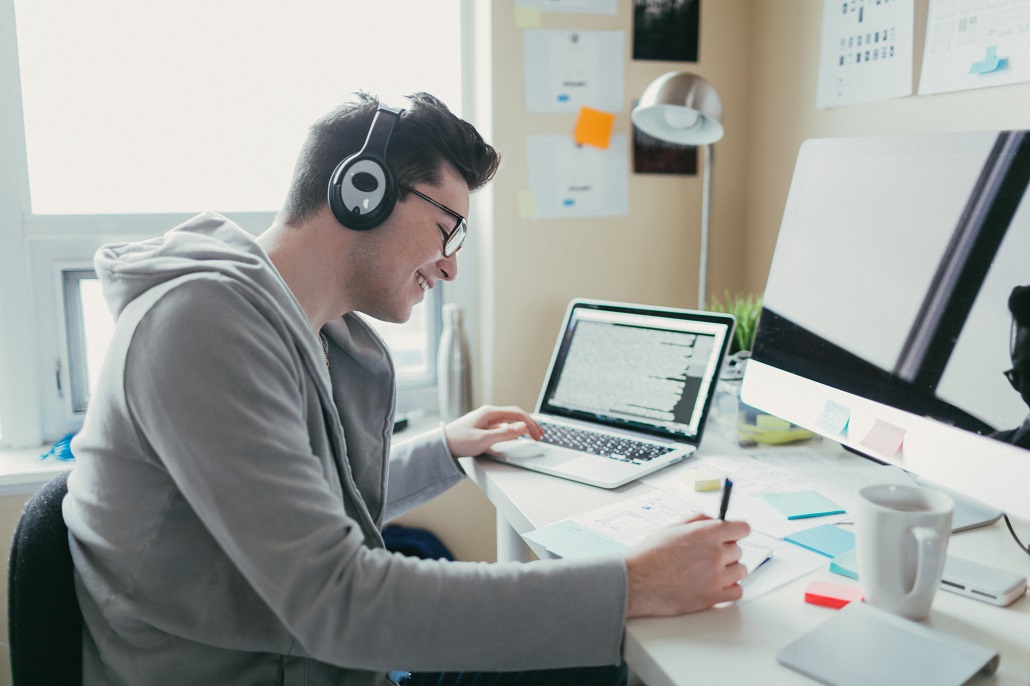 As a college student, managing classes, a job, and social activities can be tough. Students are at college to be a student, so academics are the most important, but many students need to work too. And all students want to maintain a social life, which requires smart choices in managing money.

While I was in college, I learned a few things about how to balance the many different aspects of college student life. Since classes and homework are our first priority, I'll begin with some advice on managing academics. I'll follow up in later posts with recommendations for handling a part-time job, and then best practices when it comes to spending (and saving) money. The earlier you're able to master this balancing act as a student, the more successful you'll be!
Tips for managing college academics:
Set realistic goals: By setting clear and attainable goals, you can hold yourself accountable to achieving them. Goals can include the GPA you're aiming for, a certain date by which you need to have your papers written, or the amount of hours you want to study for each day. There should be a medium between setting goals too high and settings goals way too low. Being able to reach a goal will be an extra added boost in both your momentum and confidence.

Learn to study effectively: Different study practices and methods work for different people, which is completely fine. For me, Quizlet became one of my favorite study tools - it gave me the ability to nail down harder concepts in a better way. While studying, it is important to know that there is a difference between memorization and understanding; professors aren't grading you on your ability to memorize facts but more so on how you interpret and comprehend the material.

Make a schedule: This may sound cheesy, but as college students, getting in the habit of making a schedule will give you the opportunity to visualize everything you have going on. In addition, it allows you to stay on top of assignments while making sure you're prepared for any quizzes or tests. One of my favorite online schedule platforms is MyHomework.

Explore your options: The great thing about college is the wide range of opportunities. Figuring out what you want to do and what kind of college student you would like to be goes a long way. If you are passionate about writing, for example, seek a major that will allow you to develop and showcase that skill. And find activities on campus that can also grow that interest, such as joining the campus newspaper.

Not asking for help is not cool: One the biggest differences between a high school teacher and a college professor is the fact that in college, professors will not coddle you. In college, you must develop the mentality that it's okay to ask for help or clarity regarding class material. Similarly, you can't expect a professor to know what is going on if you don't tell him or her. Also, many colleges have tutors available and academic assistance programs. Use them.
Remember, college is a whole different experience, so there will be a lot to learn as you get used to this new adventure. Keep a lookout for my second post soon, where I'll focus on how to best manage college life while keeping up with a part-time job.
Sign Up for Emails
Sign up for relevant, helpful college planning emails.