Admissions
Applying to and Paying for International Colleges
Learn what you need to know about international colleges including academic programs, the admissions focus, languages, applications, visas, costs, and financial aid.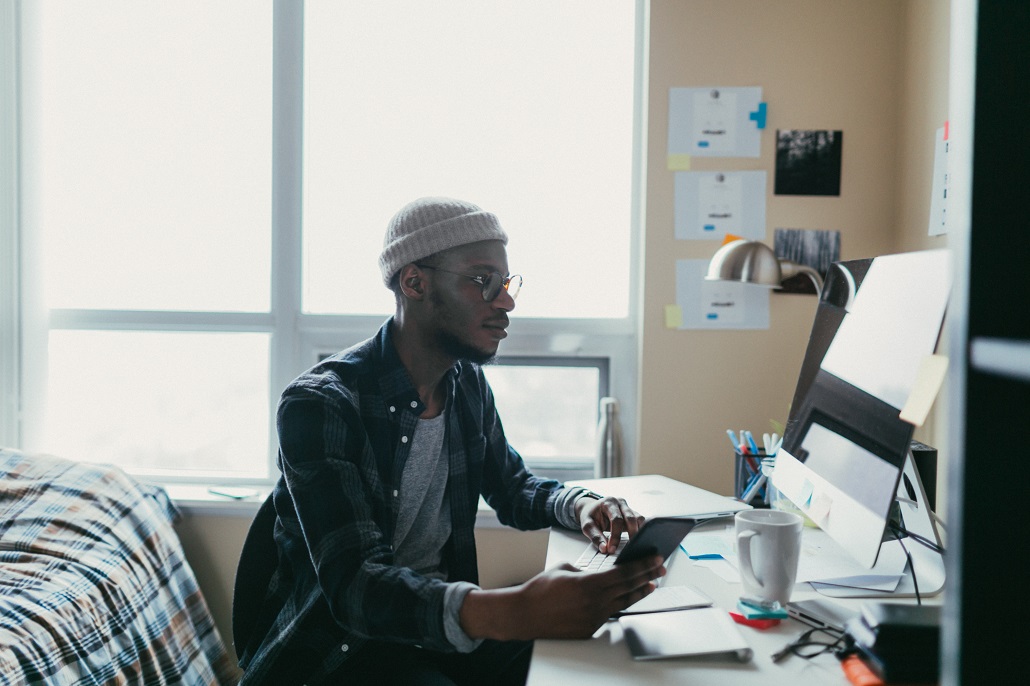 Some adventurous students may be interested in attending college abroad. This affords the benefits of both travel and higher education: personal growth, deep learning, and exciting opportunities. It can also make the college search, application, and financing process even more dizzying than it is when focused on domestic colleges. If your child is considering earning an undergraduate degree abroad, here are some things to know.
Academic programs
Admissions policies vary from country to country and among colleges within the same country. One difference that does seem to trend across most other nations is that instead of applying to a college and then choosing a major once you enroll, you would need to apply and be accepted to a particular academic program within the university. Since you are seeking admission to a particular program, and not just a college, you may need to submit your Advanced Placement or International Baccalaureate courses toward your relevant program.
Admissions focus
In fact, admission to many international colleges are even more focused on grades, test scores, and academic achievement than U.S. colleges, and tend to need less in the way of essays, letters of recommendation, and personal statements.
Language
If you are an English speaker and not attending an English-speaking program, you may be required to prove your proficiency in the language spoken in the university. There are some American colleges located abroad, and there are English language programs within some foreign universities.
Applications
When it comes to actually applying, some international colleges accept the Common App, but more likely there will be other applications to file. A parallel application to the Common App in the UK is the UCAS. Checking with each prospective college to find out their application requirements will be the most helpful route to take. Most colleges will have resources on their website devoted to international students and in some cases, U.S. students specifically.
Visa
Once you have secured your acceptance you need to make sure you have your student visa. This allows you to legally be a student in the country during your time of study. Each country has their own process, so read up, but don't wait. Visa processing can take time.
Paying
Many Americans may have the idea that while higher education can carry a heavy price tag in the U.S., other countries have free college. This may be the case in some countries, but certainly not everywhere. Also among the countries that do offer tuition-free college, this may extend only to citizens of that country, meaning international students will have to pay. Though it should be noted that some countries like Germany, Iceland, and Norway do offer tuition-free college to international students as well. Some countries, like the UK and Canada, don't have free tuition, but do have significantly lower tuition costs than many U.S. colleges and universities.
Financial aid
More good news for prospective students abroad is that many foreign colleges and universities are able to receive U.S. federal financial aid funding. That means you'll be able to file a FAFSA® and be eligible to receive your federal student loans for costs associated with your education abroad. If you are attending a foreign college or university that accepts U.S. federal funds and have saved in a 529 plan, you can use your 529 money for eligible expenses (tuition, fees, food and housing, books, and supplies) at that institution with no taxes.
There are also scholarships made available to Americans studying abroad through the U.S. State Department. The State Department website also hosts a section on scholarships from foreign governments for international students.
Finally, if you are thinking about applying to international colleges, check in with your school counselor, who may have additional guidance or resources as you begin the process.
Sign Up for Emails
Sign up for relevant, helpful college planning emails.