Paying for College
Apply for Everything
Learn why it's beneficial to apply for every scholarship you can.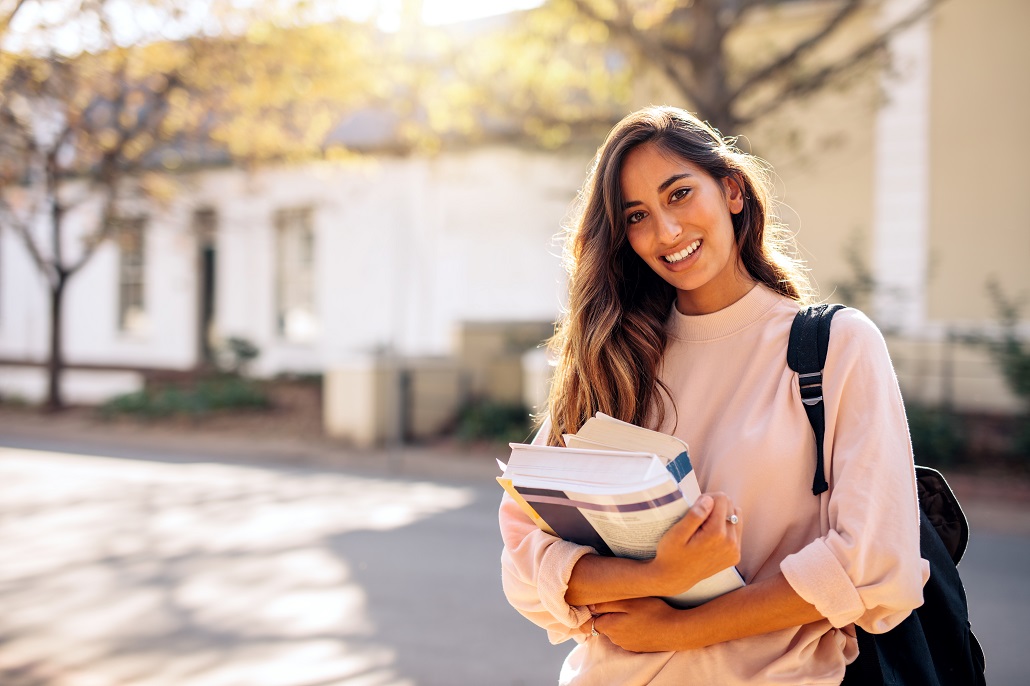 In my senior year of high school, the school counselors gathered us all into the auditorium to hand out a packet with scholarship announcements. The scholarships were from local businesses, community organizations, and some from the high school. As she passed out the packets, one counselor told my graduating class of 200 students to "Apply for everything. Even if you don't meet the criteria, apply!" I decided to take her advice.

With less than one month of high school left, my "senioritis" was really kicking in, but I told myself to just go home and look at the various scholarships and see what I needed to do to apply. As one of eight children in my family, I knew I'd have to pay for college myself, so any scholarships I could get would be a huge help. I flipped through the packet and found that most of the scholarships required you to complete a form of basic information and then write a 1-2 page essay. I took out my notebook and began the task.

Over the course of the week I applied for every single scholarship. My school counselor's voice rang in my head – "Apply for everything!" – and since the essay was the same or similar for most scholarships, I applied to them all. This even included one where the requirement was a male who was in the Boy Scouts! Although I didn't fit the criteria I still applied; my thought was that it couldn't hurt. It took some time to fill everything out, but I stayed focused on the potential reward and finally I was done. I printed out my essays and reviewed my applications and sealed them in envelopes and sent them out.

The week before graduation I received a letter in the mail inviting my family to come to the awards ceremony. I was so excited. On the day of the ceremony my siblings and I piled into the minivan and headed to the school. As I sat in the cold metal chair on a hot day in June I was thinking, if I could just get a scholarship for $200 it would help me pay for some of my books. As the ceremony began my name was one of the first to be called; I had won a scholarship from the Red Hat Society for $500. I was on cloud nine; my first semester of books was covered.

As soon as I got back to my seat my name was called again. After about the sixth time my name was called everyone was laughing. The principal even said, 'You might as well stay on stage.' What really got the crowd going was when I was called for the scholarship that was supposed to be awarded to a male in Boy Scouts. The presenter of the scholarship explained that I was the only one who had applied so they felt it was only right to award it to me.

I was beyond thrilled. In total I had been awarded $4,000, including a four-year renewable award for $2,500 each year. At the end of the ceremony, parents were coming up to me asking how I did it and I told them about the packet and how I applied for every single scholarship.

Two years later, my younger siblings were presented with this same packet of scholarships their senior year. When they brought it home, of course I told them to "Apply for everything!"
Sign Up for Emails
Sign up for relevant, helpful college planning emails.