Admissions
Advice for HS Juniors from the Admissions Office
Here are some tips for students on how to prepare best for this process - both as a shopper and as an applicant.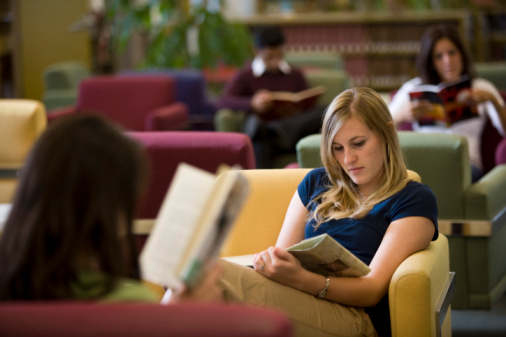 Students complete and submit college applications during their senior year.  Much of the process, however, relies on what students do during their junior year of high school.  Part of the college admissions process is for students to prepare themselves to be a strong applicant to colleges. But at the same time, students are "shopping" to see which colleges are a good fit for them and where they feel they will be most happy and successful. While we in college admissions have a job to select students, students are also selecting us. Here are some tips for students on how to prepare best for this process - both as a shopper, and as an applicant:

Junior year is the best time to become an informed consumer! Visiting college campuses is undoubtedly the best way to learn about colleges and universities. I always encourage students to visit an array of different types of schools - big and small, rural and urban, public and private. Most colleges will host on-campus events in addition to traditional tours and information sessions, so be on the lookout for those as well. Additionally, many schools will offer off-campus events and receptions in your area (especially for schools out of state).  Most admissions officers also travel to high schools in the fall to meet with students. If your school allows for you to meet with an admission counselor visiting your school as a junior, take advantage of the opportunity! Lastly, you can and should take advantage of doing some research online. We recommend you rely on the information found on school-specific websites, including the main website of the school, and, in particular, the admissions section of that site.  Be wary of some information you may find outside of school-hosted sites - not everything on the internet is accurate!

Junior year is also the best time to strengthen your candidacy as a strong applicant. There are various aspects of the college application process and differences in the process from one school to another. One aspect of the process that will be constant at any institution is that academics are important! Obviously the standards and expectations will vary from school to school. Our main job in admissions is to ensure you are academically prepared to be successful at our institution. The best way to prepare and to present yourself as a strong candidate for admission is to perform well in strong coursework. Junior year is particularly important, as it is the last FULL year of courses and grades we will see in your college application. While your cumulative grade point average will be a part of our review, your grades in junior year are far more important in the process than your freshman and sophomore year grades.

I often describe junior year as the foundation of your college application. Your freshman and sophomore years are building blocks that help you to get to the true foundation of work in your junior year. Senior year will be important as well, of course, but in many ways will serve as the 'final touch' on your application. Senior year is when you will actually put your application together, write your essays, and "package yourself" for admissions. Much of what will be important IN your application, however, will result from your work and preparation as a junior.


Jon Korhonen has worked in the Admissions Office at Boston University since 2009 and currently serves as the Associate Director, overseeing Early Decision and Transfer Admissions. Prior to his work at BU, Jon served as Assistant Director of Admissions at UMass Amherst. He has a BA of Communication from UMass Amherst and a Masters of Education from Harvard. 
Sign Up for Emails
Sign up for relevant, helpful college planning emails.