Admissions
A Different Kind of Trade School
Learn about the North Bennet Street School, the trades they offer, their history, their partners, and what separates them from other trade schools.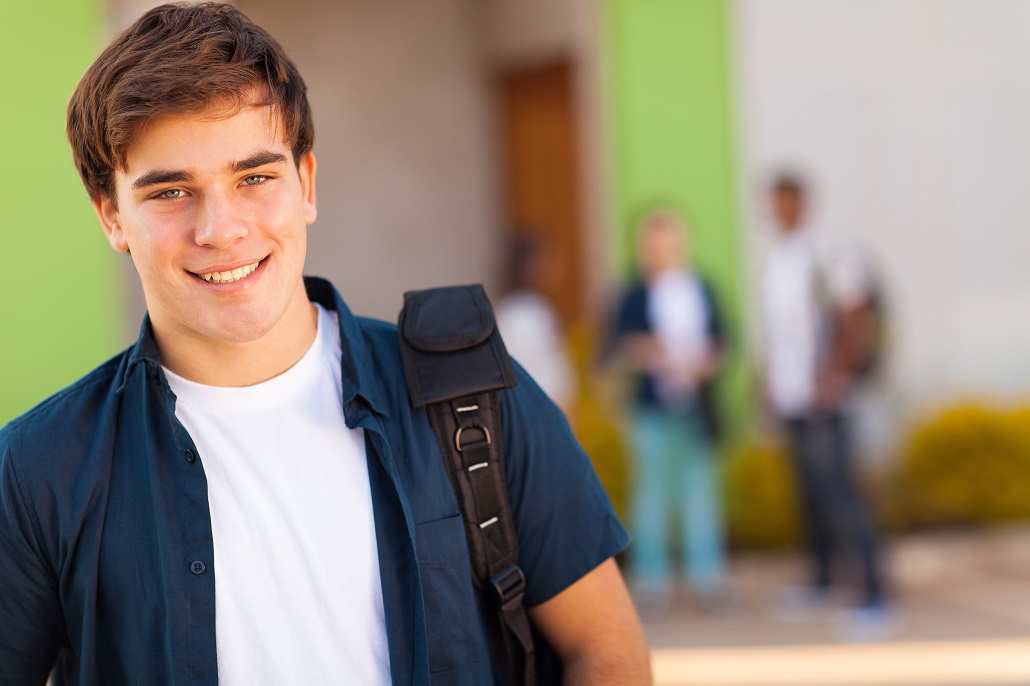 Looking for a different kind of trade school? Founded in 1881, North Bennet Street School (NBSS) trains students for careers in traditional trades that use hand skills in concert with evolving technology. Their mission is to preserve craft traditions and promote a greater appreciation of craftsmanship, while training today's workforce for well-paying jobs that are in-demand and impossible to export. NBSS is a trade school that offers a path for students looking to use their hands and learn a trade.

I was able to ask Kevin Derrick (Director of Communications), James DeGray (Director of Financial Aid), and Rob O'Dwyer (Director of Admissions) some in-depth questions about NBSS, what they offer, and what makes them different from other trade schools.

How would you describe North Bennet Street School?

We are America's first trade school, and our programs address societal needs and educate students for employment. We draw faculty and students worldwide who graduate with the skills, tools, and practical understanding to build self-sufficient, meaningful, and productive lives. The school is recognized both nationally and internationally for its excellence as a learning institution and as a leader in craft and traditional trades.

What trades do you offer?

We have nine full-time programs: Bookbinding, Carpentry, Cabinet & Furniture Making, Jewelry Making & Repair, Locksmithing & Security Technology, Piano Technology (Basic and Advanced), Preservation Carpentry, and Violin Making & Repair. We also offer a number of short-term continuing education classes, free public programs like exhibits and lectures, and partnerships with local schools, nonprofits, and cultural institutions.

Why should a prospective student choose North Bennet?

Training at NBSS has led generations of students to rewarding careers in traditional trades. We offer a supportive and stimulating learning environment for those who share a passion for craftsmanship. With just 150 students and a student-to-faculty ratio of 13:1, students get individualized attention in an intimate setting. Our faculty are masters of their craft, who instill in students a sense of care in their work and commitment to excellence. Of course, one of the main reasons students choose NBSS is for the generous financial aid support we provide. We expect to provide over $700k in NBSS institutional grants to qualified students this year, and our tuition is frozen at the current level, making an education at America's first trade school more affordable than ever.

How long has NBSS been a school?

NBSS was founded in 1881 to enable immigrants to develop productive lives in their new homeland. We are also a response to the Industrial Revolution and part of the Arts & Crafts movement. As factories used machines and divided labor into tasks for production purposes, NBSS sought to preserve the comprehensive human element and the highest human quality output possible.

Do you partner with other schools and organizations?

NBSS partners with an array of organizations, which includes ongoing relationships with educational institutions, trade associations, publishers, foundations, cultural organizations, and community-based nonprofits. Our students are working behind the scenes at prominent cultural institutions in the region—tuning pianos at Tanglewood, or restoring archival materials at Boston Athenaeum, or fabricating period furniture for the Old Manse, for example. They are working with nonprofits and communities to preserve traditional New England homes, churches, and even cemeteries. Some of these have recently included Historic Boston Inc, The First Parish Church of Dorchester, St. Mary's Center for Women & Children, the Trustees of Reservations, the veteran-focused Home Base Program, and others.

How would separate your school from other trade schools?

While our continuing education classes have some overlap in a few crafts programs, and a handful of our disciplines can be found in a few colleges, we stand alone as a learning institution. We are the only accredited school with the diversity of programs and deep approach to an education in craftsmanship, all under one roof and in an opportunity-rich metropolitan region. Our 64,000-square-foot facility is located in Boston's historic North End neighborhood, the community in which it was originally founded over 135 years ago. We encourage those interested to explore our programs at nbss.edu.
Sign Up for Emails
Sign up for relevant, helpful college planning emails.