Admissions
5 Tips for Transferring
Tips include researching institutions policies, considering if a school is transfer friendly, being self-aware, and giving yourself options.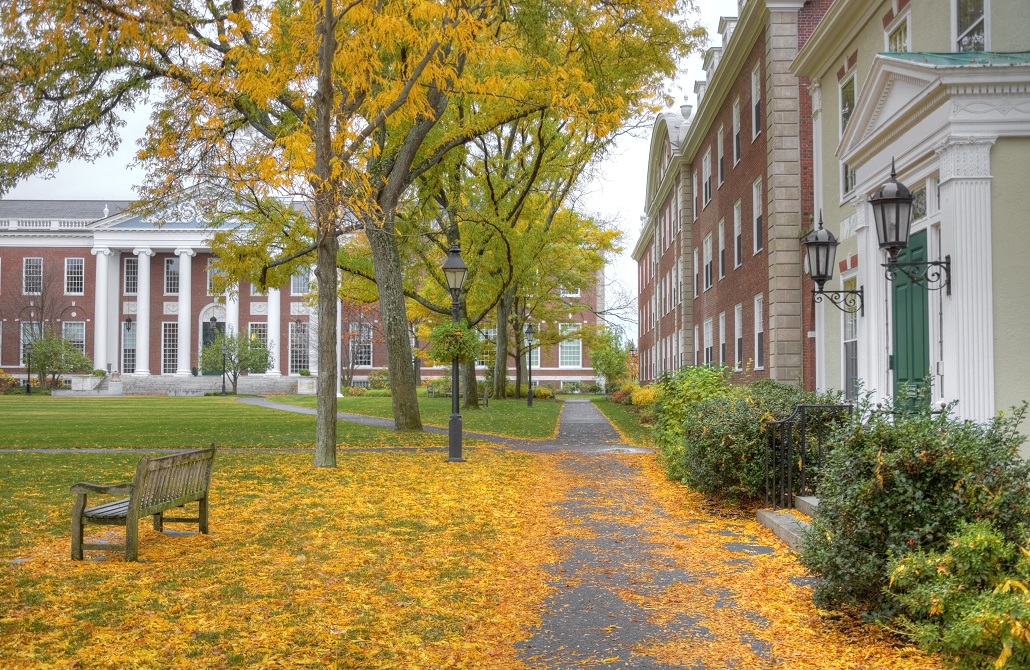 According to the Department of Education, around 25 percent of students who start at a 4-year public or private school will transfer at some point during their undergraduate career. If transferring was always a part of your plan or has become an unexpected turn, you may have realized that the next step to your higher education path is at another college or university. How do you go about it?

As an admissions officer, I've often struggled to give the best tips and tricks to those seeking general advice about the transfer process. You see, unlike first-time first-year admissions, where eligibility is relatively straightforward, steps to apply are somewhat uniform, and there's a lot of information about the ins and outs of the process, transfer admissions just isn't as clear cut. Given this reality, here are some of my top tips to consider:
For community college students, start early. For four-year students, give it some time. If you currently attend a community college and are thinking of transferring, start researching transfer options as soon as possible—I'm talking your first semester. Doing so may help you avoid repeating classes down the road and will give you more time to focus on goal setting during the transfer process. Visit with college representatives at fairs or information sessions at your institution. They are a very important and valuable resource. If you currently attend a four-year institution, start thinking about why your current institution is not a fit. Be honest with yourself. Ask yourself if there are any steps you may take to improve your situation and make an honest attempt at fulfilling them. Ultimately, you may decide that your current institution is not a fit for you after all—and that's ok! That being said, make sure you give yourself a chance to thrive where you currently attend.
Transfer application policies and procedures are super confusing— do your research and do not assume that one institution's policies are the same as another's. Schools often have very different application and decision notification timelines and may have very different policies for financial aid, transfer of credit minimums or maximums, availability of spring or fall application cycles, on-campus housing—the list goes on. Figure out what you are looking for and find an institution that matches these criteria. If you have your heart set on a specific institution, find out how you can put your best foot forward. To get the most direct and up-to-date information, talk to counselors and advisors at your current institution as well as the transfer admissions team at the schools to which you hope to apply. Do so after you have researched a school's website and print publications. Come with specific questions.
Is the institution you are considering "transfer-friendly"? Start with the university's website: is their language welcoming to transfer applicants? What kinds of transition programs and orientations are offered for transfer students? Are there any open house programs for prospective transfers? How many transfer applicants apply each year and how many are accepted? Use this information to gauge how smooth your transition may be to a new institution and take advantage of any resources offered to prospective students.
Self-awareness. Whether you are applying from a 2-year or 4-year institution or have had an educational interruption at some point or not, you've started your college career already and have lived a bit more life than a typical first-year applicant. With this comes the expectation that you've given some deeper thought to college fit and the opportunities provided by different types of institutions. While I look for many of the same traits among our transfer applicants as I do among our first-year applicants, I always expect a heightened sense of self-awareness from those in the transfer pool. Reflect on your past, your current experiences, and your future goals. Be honest and thoughtful about what has worked and what hasn't worked for you. Reflect and be forthcoming.
Give yourself options. Where you finish your baccalaureate degree is a huge personal and financial decision. Treat it as such! Although articulation agreements for students at community colleges may mean you've got a sure-fire option lined up, look beyond the obvious transfer options and spread your wings. You may be surprised at finding a best-fit program that you've never heard of or that not many students from your institution gravitate towards. For all prospective transfer students, it will be important to compare academic programs, student support, financial aid, and credit evaluations once you've been admitted. Throughout your transfer process think to yourself, "How do I leave as many opportunities available to myself as possible?" Apply to more than one or two institutions unless you are completely sure that you'll be satisfied at one of those options or where you currently attend. Avoid putting all of your eggs in one basket, if possible. And good luck with the process!
Sign Up for Emails
Sign up for relevant, helpful college planning emails.