College
3 College Programs in Massachusetts for Students with Disabilities
Learn about Curry College's Program for Advancement of Learning, Dean College's Arch Learning Community, and Westfield State's Learning Disabilities Program.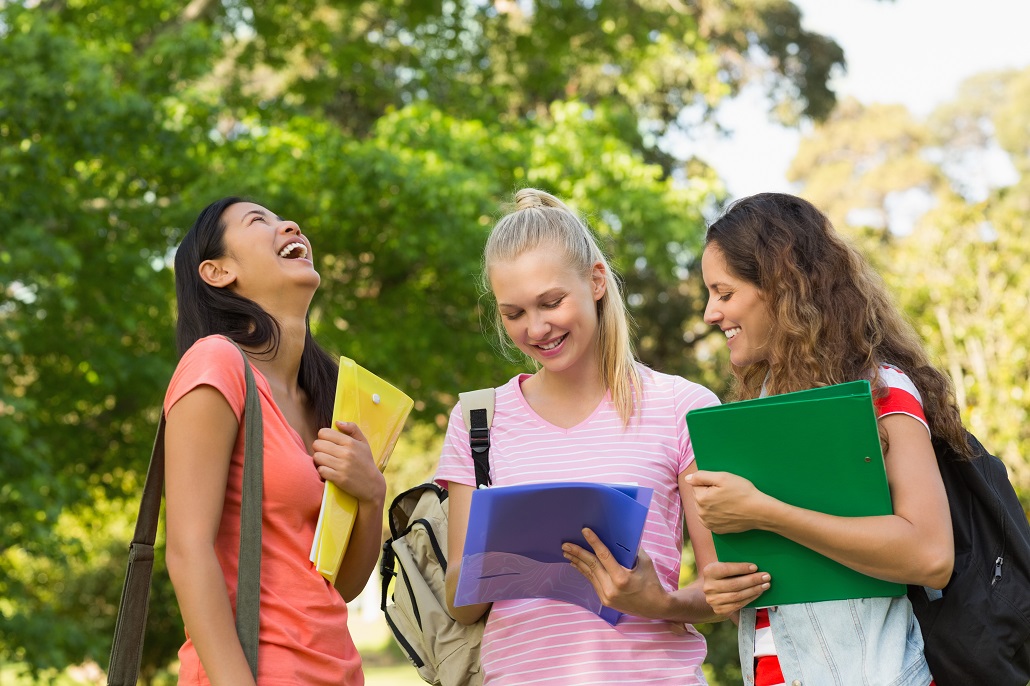 Finding the right college takes time and effort. And for students with learning disabilities, that search involves seeking out the academic accommodations they need to succeed. We recently presented a webinar that shared information on three Massachusetts college programs specifically geared toward helping students with learning disabilities who often have executive function challenges. These challenges are related to the skills we use to plan, focus, multi-task, and organize. The college programs we highlighted provide additional academic support for students while they're enrolled in a traditional college curriculum. Some of the programs even offer summer sessions that students can participate in prior to enrolling, which provide a helpful transition to college.
To listen to our recorded webinar, click here. You'll find below some brief details about each college that participated in our discussion. Additional fees may apply with acceptance into these programs, so check out the website of each individual program for more detailed information. And keep in mind that every college is required by law to provide an Accessibility or Disability Services Office to help students with disabilities who need special accommodations for college learning.
Curry College's Program for Advancement of Learning (PAL)
PAL is recognized as the country's first program providing support to college-ready students who have language-based learning disabilities, executive function challenges, or ADD/ADHD. The program admits college-ready students who have a primary diagnosis of a language-based learning disability, executive function weakness, and/or AD/HD, and who have average to superior intellectual ability. PAL students are fully mainstreamed in their Curry classes and receive additional support on a proactive basis. Students work in individual and/or small classes with a PAL faculty member developing strategies in areas such as reading comprehension, written language, speaking, listening, organization, and time management. To learn more about the PAL program, click here.
Dean College's Arch Learning Community
The Arch Learning Community at Dean College is designed to provide comprehensive support to students with diagnosed learning disabilities and/or other learning differences who would benefit from additional academic support while studying in a traditional college curriculum. The Arch Learning Community provides:
Support for learning disabilities and developmental disabilities
Academic coaching
Designated Arch courses
Specialized academic advising
Customized Arch student orientation
To learn more about the Arch program, click here.
Westfield State's Learning Disabilities Program
Since 1979, the Learning Disabilities Program at Westfield State University has provided comprehensive, individualized support for students with an LD or ADHD who applied to Westfield State University as first-year students and have been admitted into the program. There is no additional cost to the student for these services and the student determines the amount of time spent using these services.
Students are assigned to one program advisor for their time as an undergraduate to meet with once or twice a week to better learn how to study, organize their time and course materials, and find resource contacts such as counseling, financial aid, and residential engagement staff. The program advisor serves as an academic advisor, and through early course registration, helps to craft balanced course schedules to ensure a foundation to allow for student success. Program advisors also monitor students' academic progress.
Services available include:
Professional assistance with academic strategies, time management, and self-advocacy
Academic advisement
Individual peer tutoring
Monitoring of academic progress
Early course registration for first-year and sophomore students
Successful applicants will demonstrate their potential to engage in college-level academics and have a diagnosis of a learning disorder and/or ADHD. Please see how Westfield defines learning disorders. And to learn more about the Westfield State program, click here.
Sign Up for Emails
Sign up for relevant, helpful college planning emails.