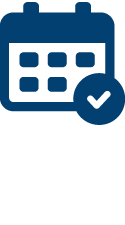 MEFA Events
We offer free informative webinars and virtual community events on a range of topics. To register for an upcoming webinar, click a topic below. To view a recorded webinar, please view our MEFA Videos page.
And if you're a school counselor or college administrator looking for a webinar, please visit the MEFA Institute™.
Thursday, July 07, 2022
|
12:00pm - 1:00pm
There's a lot to consider when borrowing a loan to pay for college. This webinar will help you differentiate among college loan options and better understand the true cost of borrowing.
Wednesday, July 27, 2022
|
6:30pm - 7:30pm
This webinar, presented by Betsy Mayotte, President and Founder of The Institute of Student Loan Advisors (TISLA), will be for students and families and will address the Federal Student Loan Repayment pause ending on August 31, 2022. We will discuss how individuals can be proactive in returning to repaying their federal student loans or making other arrangements. We will also discuss how colleges and other organizations can support this process for students and former students. Live transcription will be available.
Tuesday, October 04, 2022
|
6:30pm - 8:00pm
This webinar, presented by Dr. Amanda Sterk, Director of Accelerated Programs at Florida Southwestern State College and Dr. Timothy Poynton, Associate Professor at University of Massachusetts Boston, two experienced educators with a passion for helping students realize their full potential, will provide you with a roadmap for the college admissions process. With all the information available, it can be difficult to begin your college search and narrow down what's most important. This webinar will introduce a systematic approach for the college search and information gathering process, as well as explain the six keys to finding a good college fit.
Sign Up for Emails
Enter your email address to receive relevant, helpful
college planning tips.