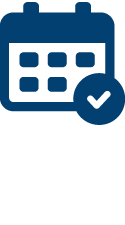 MEFA Events
We offer free informative webinars and virtual community events on a range of topics. To register for an upcoming webinar, click a topic below. To view a recorded webinar, please view our MEFA Videos page.
And if you're a school counselor or college administrator looking for a webinar, please visit the MEFA Institute™.
Tuesday, April 04, 2023
|
12:00pm - 1:00pm
It's important to stay on track with repayment of your student loans. This webinar will provide guidance for creating a budget, information on maintaining good credit, a smart plan for repayment, and helpful websites. Live transcription will be available.
Wednesday, April 05, 2023
|
6:30pm - 7:30pm
The college search and application process can be overwhelming. This webinar will help you establish a personalized admissions road map by addressing topics such as current trends in admissions, building a balanced list of colleges, and the different components of the college application including transcripts, essays, and letters of recommendation and how to incorporate MEFA Pathway into the college admissions process . Live transcription will be available.
Sign Up for Emails
Enter your email address to receive relevant, helpful
college planning tips.