Admissions
Breaking Down the Different Types of Colleges
College types include public, private, community, technical, liberal arts, service academies, historically Black colleges and universities, tribal colleges, for-profit colleges, art colleges, single-sex colleges, and religious-affiliated colleges.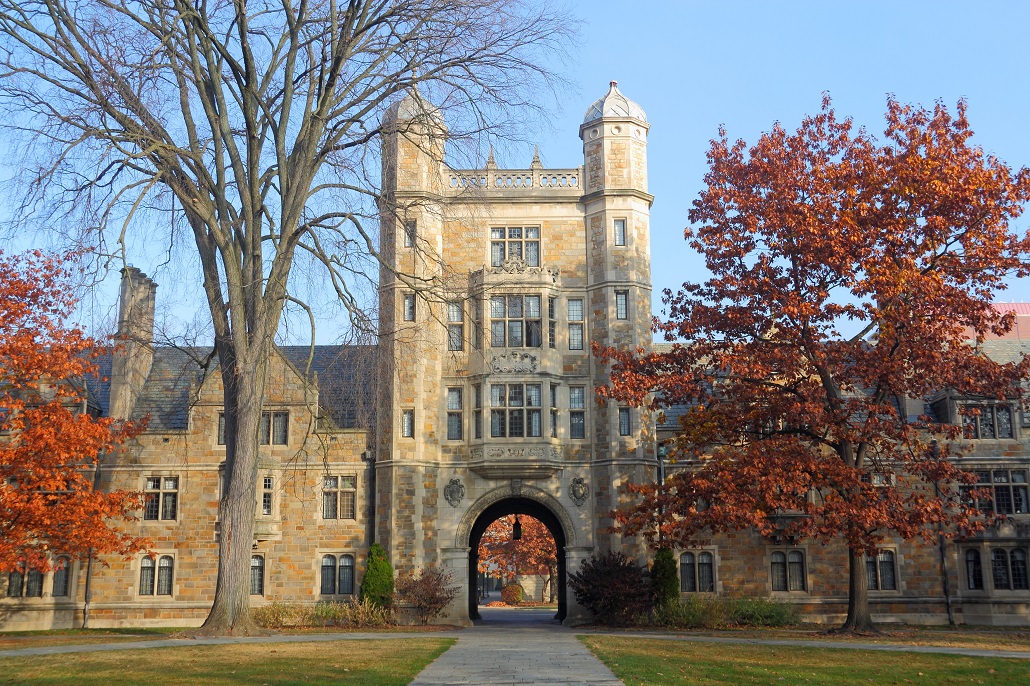 When students apply to college, they have many different options available. There are colleges that align with specific career goals, those focused on certain interests, and schools for a range of budgets. With so many different types of colleges out there, it can be hard to keep track of what each type offers. Below we break down the common types of colleges and what makes each one unique.
Public Colleges
Public college, also sometimes referred to as state schools, are colleges that are partially funded by the government of the state in which the school is located. One state will often have many public colleges within it. These colleges offer lower tuition to in-state residents, although you do not have to be an in-state resident to attend the college.
Private Colleges
Private colleges are colleges that are not funded by the government and instead rely on tuition, fees, and donations for funding. These schools may have a higher cost of attendance, but they also may offer generous financial aid packages.
Community Colleges
Community colleges are colleges where students can earn in associate degree, typically through a two-year program. Some students take classes at community colleges that prepare them to transfer their credits to a 4-year school. Others take classes that prepare them for a certain career or certificate in industries such as healthcare or technology. Students generally commute to community colleges, and the tuition is significantly lower than a 4-year college. 
Technical Colleges
Technical colleges, also known as trade or vocational schools, provide training for a skill that can be used in a particular professional career path. Some schools offer programs that can be completed in as little as 10 weeks, where other programs may be up to 2 years. Training combines both academic and technical education that prepares an individual to go directly into the workforce with the potential to earn a competitive salary that might compete with salaries earned by those with a 4-year degree. Trade school professions include plumbers, computer programmers, and electricians.
Liberal Arts Colleges
A liberal arts college is a 4-year school that focuses on a broad range of academics rather than professional training. These schools commonly emphasize courses in history, science, and literature and humanities. Liberal arts colleges tend to be small, and many do not offer graduate programs.
Service Academies
Service academies train students for a career in one of the military branches. Students study a wide range of academic subjects, and develop leadership skills and athleticism. Students do not pay for tuition or food and housing but are generally required to complete a certain number of years working in the national interest after they graduate. There are five federal undergraduate service academies: U.S. Air Force Academy, U.S. Coast Guard Academy, U.S. Merchant Marine Academy, U.S. Naval Academy, and U.S. Military Academy (often called West Point).
Historically Black Colleges and Universities (HBCU)
Historically Black colleges and universities are colleges that were established to serve African American students in the pre-civil rights era. Today these colleges celebrate African American culture. There are over 100 of these colleges throughout the country, with most located in the southern U.S.
Tribal Colleges
Tribal colleges are schools operated by federally recognized American Indian tribes. These colleges are designed to meet the needs of Native students and typically are located on reservations and allow students to earn at a degree at a low cost. Students can take traditional college courses, as well as courses specific to their language and culture.
For-Profit Colleges
Unlike traditional non-profit schools, for-profit schools' primary goal is to make a profit for investors. For-profit schools are managed by investors, rather than a board of directors or trustees that typically manage non-profit schools. These colleges are often part of large, national chains, and students may have trouble transferring their credits if they decide to transfer to a non-profit school.
Art Colleges
Art colleges, often called art schools, are colleges that focus on visual arts, such as illustration, painting, photography, sculpture, graphic design, and art history. Students can also take courses that are unrelated to art. Often a portfolio is required for admission to an art college.
Single-Sex Colleges
A single-sex college is any college that only admits students of one sex, either male or female. Many colleges only admitted male students until the 1970's, so women-only colleges were established to allow women to pursue academic studies. Today there are over 80 women's colleges and 2 men's colleges in the U.S.
Religious-Affiliated Colleges
Religious-affiliated colleges are colleges that are associated with a particular religion. Students usually don't have to identify with a particular religion to attend a college that is affiliated with it. These colleges may require students to take a certain number of courses related to religion or may integrate religion into campus activities.
Sign Up for Emails
Sign up for relevant, helpful college planning emails.