College Savings
Is It Too Late to Save for College?
If you're getting a late start on saving for college, consider a college savings account, take advantage of college gifting, have your child contribute, adjust your strategy, and review your investment options.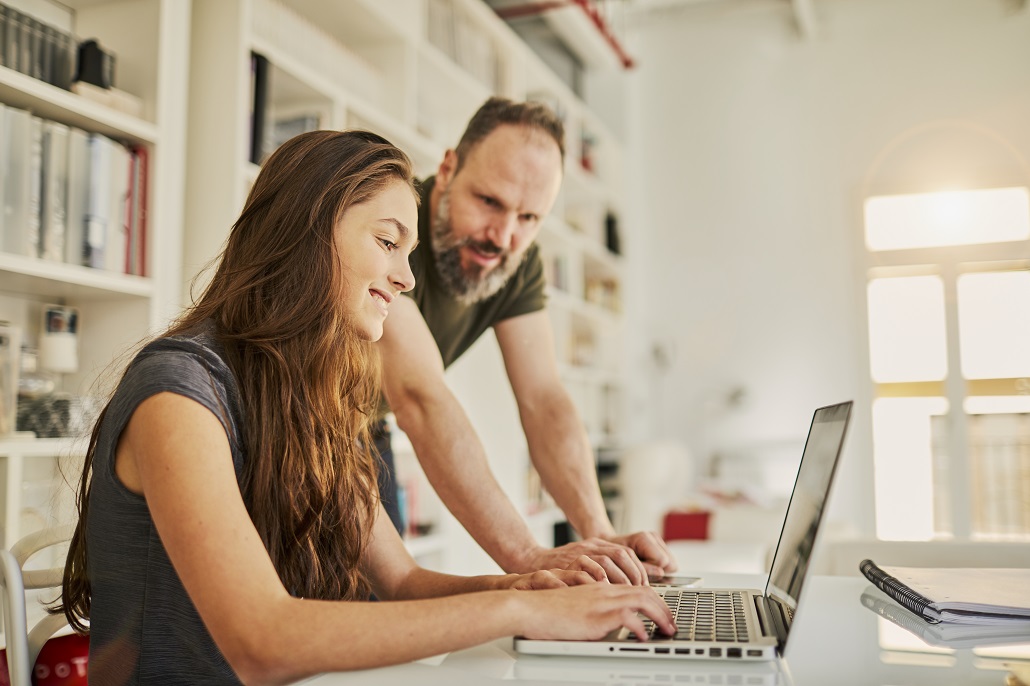 Here at MEFA, we sometimes receive questions from families who find themselves with a child in high school and realize they have not yet started saving for college. They often ask, "Is it too late to start?" Fortunately, the answer is, "Not at all!
While there are many benefits to starting to save for college early, it's better to start late than to never start at all. Putting even a small amount of money away for college costs will help you when the college bill is due. Any money saved is money that you won't have to borrow and pay back with interest. Here are some tips to make the most of the time you have left to reach your savings goals.
Consider a college savings account
While any way you can save for college is a good way, there are some benefits that come with using an account designed specifically for college savings. MEFA offers two college savings plans. One is the U.Plan Prepaid Tuition Plan. With the U.Plan, you can save for college through your child's sophomore year of high school. Saving in the U.Plan allows you to lock in today's prices on tuition and mandatory fees.
Another option is the U.Fund 529 College Investing Plan. You can save in the U.Fund at any point before college. In fact, you could even save in the U.Fund while your child is in college if you wanted to. So even if you only have a year or two until your child begins college, saving in the U.Fund will allow the funds you save to be invested.  
Take advantage of college gifting
One of the best ways to grow your college savings account is by enlisting the help of friends and family members. The U.Fund allows you to set up a gifting page that makes it easy for anyone to contribute to the account. Family members can also provide a savings gift to your U.Plan by giving funds directly to you to deposit. This is great for birthdays and holidays. And don't forget about high school graduation! Encourage friends and family members to contribute towards your college savings account rather than giving a material gift.
Have your child contribute
If your child has a source of income, encourage him or her to contribute a portion of it to the college savings account. This income could come from a part-time job, or an occasional gig like babysitting or mowing lawns. Teaching your child about college financing now is a great way to open doors for conversations about college cost when it comes time to make the college decision.
Adjust your strategy
If your child is starting college soon, you might wonder if funds in a 529 account will have enough time to grow. Remember that you can use these funds at any point during college. So if your child is a high school senior when you open a 529 account, using the funds to pay for senior year of college will give the funds more time grow than if you were to use the funds to pay for freshman year. If your child is planning on graduate school, remember that 529 funds can be used for that as well.
Review your investment options
If you choose to save in a 529 account, your money will be invested in the market and is therefore subject to market fluctuations. The investment strategy may differ for someone planning to pay for college in 15 years versus someone planning to pay for college in 2 years. 529 plans offer flexibility and allow you to customize your investments. Talk to your plan provider to create the right strategy for you. 
Even if college is right around the corner, it's never too late to start saving. If you have any questions on saving for college, reach out to us at collegeplanning@mefa.org.
Sign Up for Emails
Sign up for relevant, helpful college planning emails.