College Savings
Talking to My 9th Grader About Saving for College
A mother of three discusses when she started saving for college, expecting her children to contribute toward college costs, talking to her children about helping save for college, and tips to help families save.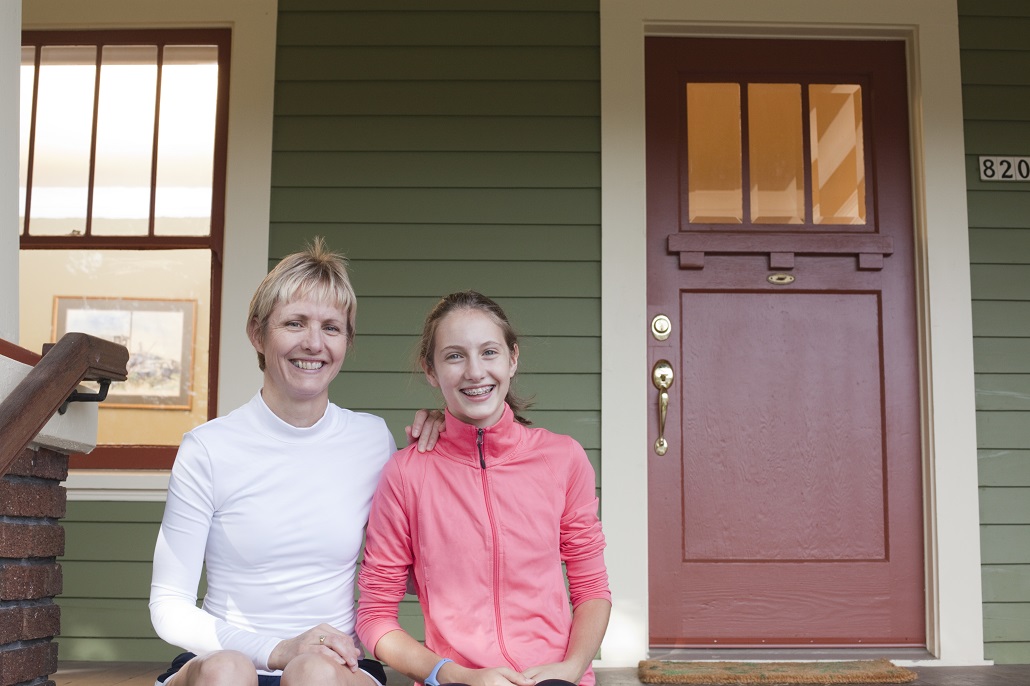 In our recent College Savings Indicator (CSI) Study conducted by Fidelity Investments and MEFA, results showed that parents want their children to help save for college costs by setting aside a median of $5,000 by high school graduation. However, 45 percent of parents haven't even started talking to their children about their expectations that they help save for college. That disconnect could lead to a shortfall in reaching college savings goals and a tense situation when the college bill comes due. To get some perspective on this topic, I sat down with our Director of Marketing, Penny Hauck, a mother of three. She shared how her own family is preparing for college together, and some helpful tips for how families can start the college savings discussion.
MC: When did you start saving for college?
PH: I actually started saving for my oldest child, who is now 18, in the U.Fund, a 529 college savings account, when he was still in utero, because, through my work at MEFA, I knew I could open an account with my Social Security number and then transfer the funds to his account under his own SSN once he was born. So I got a jumpstart of about 9 months, which was great. Opening a 529 account at the time wasn't as easy as it is now. I had to fill out a paper application by hand. Now it's just a few easy steps online.

A few years later when our family expanded and I had my girls, setting up a 529 account was just part of our checklist. There was no question about doing it. We just did it. I always tell parents to make sure that they open one account for every child in the family. It's cleaner that way and then each child can see the amount saved in his or her own account and add funds to it. Now there is also an opportunity for families who have just had a baby to take advantage of the BabySteps Savings Plan.
MC: What is the BabySteps Savings Plan?

PH: The BabySteps Savings Plan is an incentive program offered by MEFA and the Office of Economic Emplowerment that provides a $50 deposit into a U.Fund 529 College Investing Plan for every child who is a Massachusetts resident within one year of the child's birth or adoption. Families just need to open a u.Fund account and name the child as the beneficiary.
MC: Do you expect your children to contribute toward college costs?
PH: We do, but we don't have a set number in mind as far as how much we want them to contribute. My husband and I are hoping to save enough to pay for tuition, fees, food, and housing for all three children, and then have them pay for incidentals, basically anything else they need to purchase that doesn't show up on the college bill, like books, extra food, supplies, and transportation. So our children will have some responsibility to pay toward their own college costs.
MC: Do your children know that you're saving for college?
PH: They do. They've seen the statements showing the money in their accounts, and they often ask how much is saved. Though they might not understand what those amounts really mean, they understand that we are committed to putting money aside to send them to college.
MC: What else about college are you talking about?
PH: Now that they are a lot older and involved in sports, we often now talk a lot about college and sports, as well as the importance of strong academics. They have cousins and friends whose older brothers and sisters are attending college, and during holidays and get-togethers, they discuss college life. They also follow the journeys of specific college athletes on social media, and that has given them a lot of insight into the connection between academics and sports and balancing time.
MC: Have you spoken to your children about them helping you save for college?
PH: Oh yes. Every time they get money from their grandparents, we tell them that it's going into their college savings account. They also sometimes put cash that they've received or earned into those accounts.
MC: What are your tips to help families encourage their children to save for college?
PH: I would suggest that families have their children put a portion of any gift money they receive into their college savings account. They can set up an agreement - half of any money they receive can go to college, and the other half can be for spending. And perhaps any funds left in their spending account at the end of each year can also get transferred into their college savings account. Families that give allowances could also set up an agreement to automatically save some of those funds for college.

I would also suggest that parents and children review their account balances together at the end of each month to see how their money is growing and to stay motivated to keep saving. This will keep everyone engaged. Also, simply talk to your kids about college. Get everyone college sweatshirts and t-shirts. Share stories from your college experience and talk about what you learned and how you grew as a person.
MC: Any final thoughts?
PH: I just want to offer encouragement to everyone around this topic. Even as a MEFA employee, it's still a struggle for me to remember to save for college and to talk to my kids about saving. We all have busy lives. It's not easy. But it's important to start the conversation with your family now and to get everyone saving.

We have a great College Planning Tool that can help families figure out where they are with their college savings goals and make a strategy to save more if needed. Families can easily register for a free account to get their plan started.
Sign Up for Emails
Sign up for relevant, helpful college planning emails.