Financial Aid
Supporting Undocumented Students in the Quest for a College Education
Learn about college opportunities, including scholarships and financial aid, for undocumented students.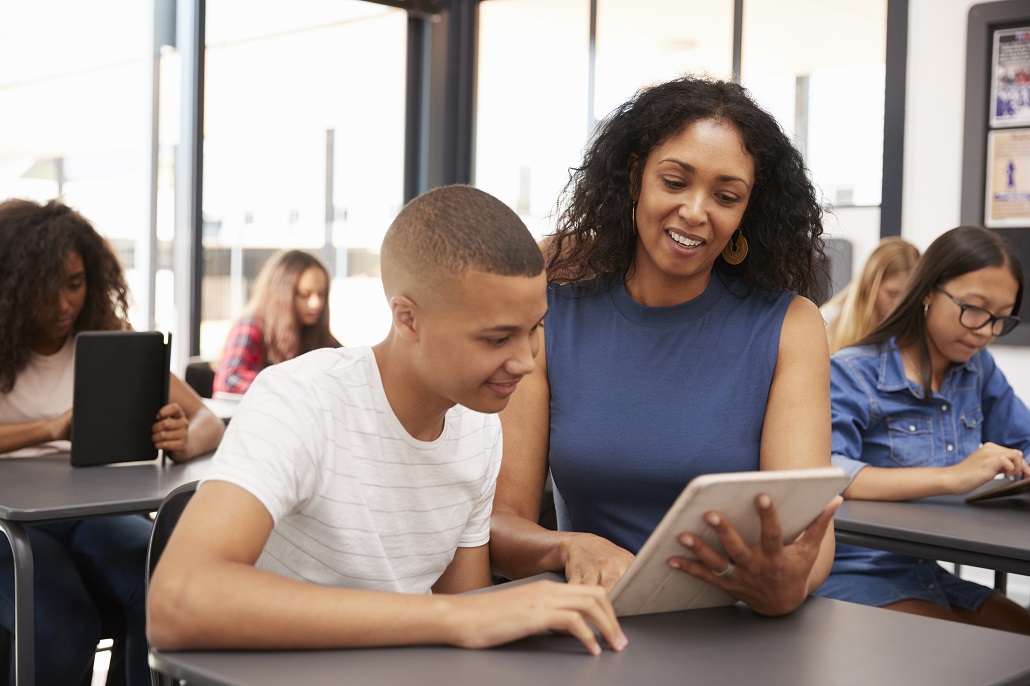 Undocumented students may face many barriers to college, but it is possible for them to get a college education. MEFA hosted a webinar, The College Process for Undocumented Students, presented by Andrea Keenan of Excel Academy, that addressed immigration policies, shared information on financial aid eligibility, and also spoke about the DACA application process and its benefits. Andrea took some time after the webinar to answer some of the questions we received:
Are there scholarships for non-DACA undocumented students? Where can I find them?
There are many scholarships out there, local and national, that don't require citizenship status. Check the eligibility requirements section of any scholarship of interest. If it makes no mention of citizenship or residency status, then it is open to undocumented students. If you're unsure, reach out to the scholarship organization before applying. Here are some of my preferred jumping off points when searching for these type of scholarships:
MALDEF's Scholarship Resources: A great, inclusive list of scholarships that do not require citizenship status to apply.
Immigrants Rising's scholarship resource guide PDF for undergraduates           

Is there a list of colleges that support high-achieving undocumented students?
There is no 'one' list on the web, but there are many private institutions that will support undocumented students via need-based or merit-based aid. As a counselor, I recommend consulting online lists for general info, such as this one. Review these lists, but always double-check the information by consulting the college's financial aid pages. Institutions will differ in their treatment of admissions and financial aid applications. Some may consider undocumented students "domestic" applicants for admissions if they graduate from a US high school, but "international" for financial aid. If in doubt, always call the institution directly to ask specific questions about their financial support of undocumented students. Though they may want to, not all private institutions have the same ability to offer financial support.
Should we encourage undocumented students to complete a FAFSA in order to connect to other resources, such as state or college-specific resources?
Good question! The simple answer is that only students with Social Security numbers can file a FAFSA. It's impossible to file a FAFSA without a Social Security number. Nonetheless, some students with certain statuses like TPS or DACA will have Social Security numbers in connection with their work authorization cards. These students with SSNs who are ineligible for federal financial aid may still choose to fill out a FAFSA to receive their Student Aid Report (SAR), which can give some colleges or private scholarships information about the student's financial situation in order to award the student need-based aid. Here is a resource from studentaid.gov specifically for undocumented students with DACA.
If a student graduated from a school in MA, would the student be considered a MA state resident for tuition purposes, regardless of documentation?
Currently, Massachusetts does not have any tuition equity laws. Back in 2012, Massachusetts began granting DACA recipients in-state tuition at state colleges, and since then, students with Temporary Protective Status (TPS) also qualify for in-state tuition, provided they all meet the general MA in-state tuition requirements. There is a 6-month state residency requirement for community college in-state tuition, and a 12-month state residency requirement for state school and university in-state tuition. Unfortunately, this has not extended to all undocumented students, though there are proponents of tuition equity in the state, and efforts to fight for such laws to pass in Massachusetts continue.
Sign Up for Emails
Sign up for relevant, helpful college planning emails.