Scholarships
Studying Abroad? Check Out These Scholarships
Scholarships include the Boren Scholarship, the Benjamin A. Gilman Scholarship, the Justice, Community & Service Scholarship, the CEA Scholarship, and the Tortuga Study Abroad Scholarship.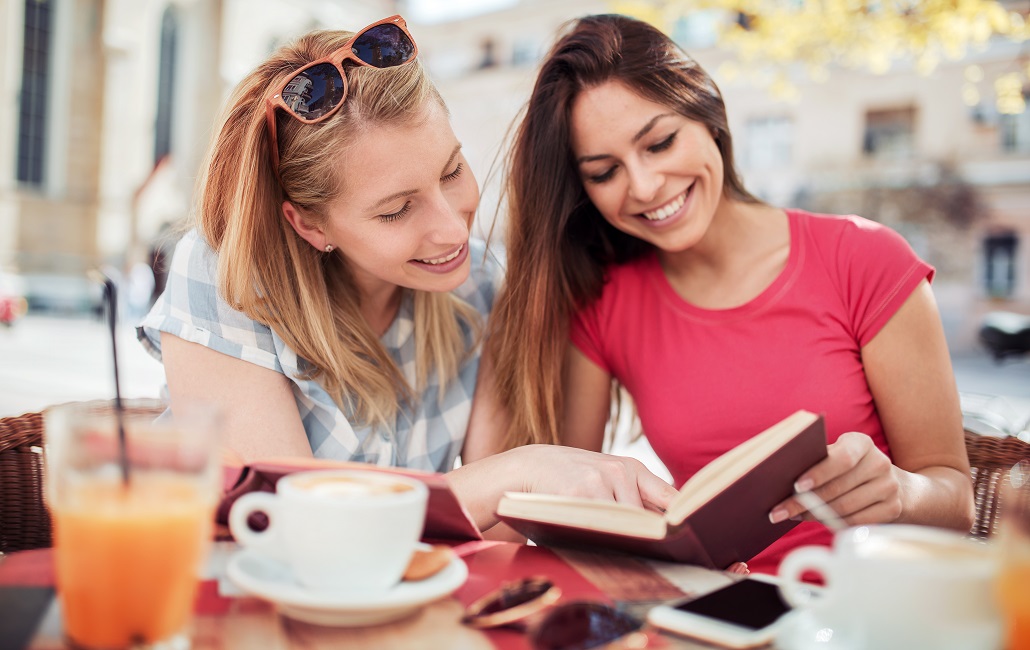 Study abroad can be a wonderful opportunity. It allows students to see parts of the world they have never seen before and immerse themselves in a new culture, all while completing college credits. Many students would love to take advantage of the experience. The only downside can be figuring out how to pay for it.

My senior year of college, I studied abroad in Barcelona, and it was by far the best part of my college experience. If I could do it all over again, I wouldn't change a thing…except maybe how I paid for it. I used loans to cover the cost, but looking back, I definitely wish I had looked for alternative ways to pay. This is where scholarships can be particularly helpful. Many schools allow students to apply their existing scholarships to study abroad programs, or have their own scholarships designated for study abroad (check with your financial aid or study abroad office for these opportunities). There are also many additional scholarships out there designed specifically for study abroad. Many of these scholarships operate just like scholarships for schools within the U.S., in that you apply for them based on specific criteria. We've outlined a few below.
If you have an interest in languages, check out The Boren Scholarship. It's open to undergraduate students who are pursuing a language that is understudied and valuable to the U.S. To qualify for this scholarship, you must be studying in Africa, Asia, Eurasia, Latin America, or the Middle East. Awards are up to $12,500 for a semester or $25,000 for a 6 to 12-month period. In exchange for funding, scholarship recipients commit to working in the federal government for at least a year after graduation. Applications are due by February 2, 2022.
If you receive the Pell Grant and are thinking of studying abroad, look into the Benjamin A. Gilman Scholarship. This scholarship was started by the U.S. Department of State to help students of limited financial means study abroad so they can be better prepared to take on roles in the global economy. Awards are for up to $5,000 and can increase if the student is studying a critical-need language. Applicants must receive the Pell Grant to qualify. Applications for summer semester and the 2022-2023 academic year open in mid-January and are due by March 1, 2022.
Some scholarships are available through specific study abroad program providers. Barcelona SAE offers a variety of scholarships for study abroad, including the Justice, Community & Service Scholarship. This scholarship awards $750 to a student who has demonstrated community engagement in regard to service and justice. Applications must be submitted by the program application deadline.
CEA also offers scholarships to students who study abroad through their program. Applicants must write an essay describing two to three skills or habits they plan to develop abroad to help them thrive in a global economy. Awards range from $500 to $3,000. Applicants must apply by May 10, 2022 for the Fall 2022 semester.
Tortuga offers a $1,000 Study Abroad Scholarship. This scholarship is open to students who are enrolled in an accredited college or university and have applied to or been accepted into a study abroad program. Applicants must write an essay on what they hope to learn by experiencing another culture and how they plan to apply these lessons when they return home. Applications are due by April 15, 2022 for the Fall 2022 semester.
Make sure to ask your college or university of any additional scholarships available for study abroad, and be sure to apply for as many as you can! Even small amounts can add up and significantly help with the cost. Study abroad is a great opportunity, and there are so many ways to cover the cost of the experience.
Join our Community
Sign up for relevant, helpful college planning emails.