Admissions
The What, When, and Who of SAT Subject Tests
Learn what they are, when they are offered, when students should take them, and who should take them.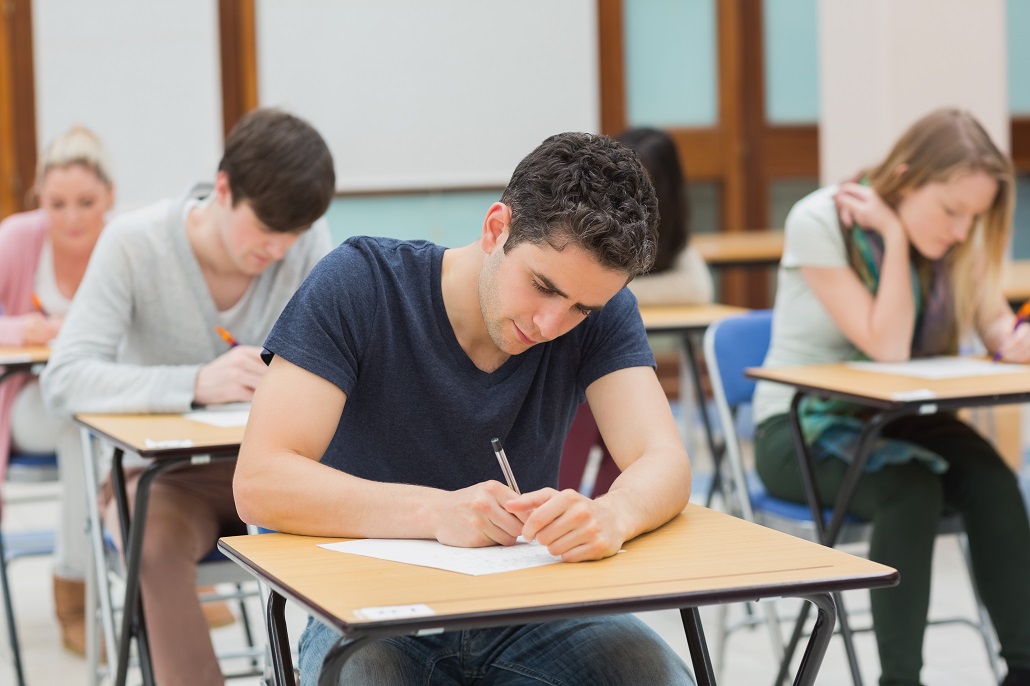 Need to learn a bit more about SAT Subject Tests? We have the run-down.
What Are They?
Think of SAT Subject Tests as the little siblings to the SAT. Both are College Board offerings but Subject Tests are much shorter (just one hour) and more focused in one area than the SAT. In all, there are 20 SAT Subject Tests across disciplines like math, science, history, English, and foreign language.
When are They Offered?
Subject Tests are offered every time the SAT is offered, except for the March date. So, that means that in August, October, November, December, May, or June, it is possible to take either the SAT, or the SAT Subject Test(s). Students cannot take both the SAT and the Subject Tests on the same day, but they can take as many as three subject tests on the same day. When registering for Subject Tests, students need only register for a place at the testing center. In other words, they can register for just one Subject Test, and decide on test day to take one or two more. They will be billed for any additional tests added that day. By the same token, students can register for as many as three, but on test day decide to take only one or two. If they do this, they can be refunded in full the fees for the tests they registered for but did not take.
When Should Students Take Them?
It's generally recommended that students complete the full curriculum of a subject before attempting a test in that subject. For students taking biology, for example, in 9th or 10th grade, it's common to hear teachers of that subject encourage the class to take the SAT Subject Test at the end of the year—particularly in honors-level classes. First-year biology curriculum covers much of the material on the Biology SAT Subject Test, but it may not cover all that will be tested on that exam. For that reason, students may have to commit to learning additional material on their own, by either using official SAT Subject Test study guides or a packet of additional material supplied by their teacher, or seeking out tutoring. If they take the exam after completing AP Biology, however, they will more than likely be prepared to perform better than they would have a year or two earlier.

When it comes to the Math Subject Tests, it's advisable for students to have completed Algebra I, Geometry, and Algebra II by the time they sit for the test. Languages-other-than-English Subject Tests are quite another animal. Students who tend to perform well on these are often native speakers of the language, or have superior proficiency or fluency. These tests aren't offered on every date, and the listening portion is only offered at the November test administration. Students who will need to take SAT Subject Tests should consider which subjects reflect their greatest strengths, and aim to take the exams at the end of the school year when they've completed all the curriculum they will need to score well.
Who Needs to Take Them?
Years ago, more colleges required scores from two, or as many as three, Subject Tests. Recently, however, most have begun to eliminate this requirement and instead list Subject Tests as "recommended" or "optional." In fact, some schools that used to require Subject Tests have even gone so far as to state that not only do they no longer require them, but they will no longer consider them at all. (We're looking at you, Caltech and MIT.)

But for a handful of schools, particularly those that are considered highly selective, the SAT Subject Tests might still be strongly recommended. They will most typically ask for two tests; the exception is Georgetown University, which recommends three. While most schools don't specify which Subject Tests they want to see, students applying to some programs might need to take them in specific areas. For example, some schools might require engineering applicants to submit Math I or II and the Physics Subject Tests. Keep in mind that all of this information may be different for students applying for admission for Fall 2021, as COVID-19 has caused many colleges to temporarily alter their admissions requirements.

When deciding whether, or when, to take the SAT Subject Tests, it's a good idea for students to discuss the possibilities with their guidance or college counselor, as well as the teacher of the subject the exam involves. Students should also research the testing policy of each college of interest and reach out to admission offices for a better understanding of the role of Subject Tests in their process.


Lisa Albro is Director of Educational Counseling for Bright Horizons College Coach, the nation's leading provider of educational advisory services to organizations and families. At Bright Horizons College Coach, Ms. Albro delivers workshops and provides individual counseling on all aspects of the college admissions process. Prior to joining Bright Horizons, Ms. Albro served as the Associate Director of Admissions for her alma mater, Goucher College, where she was responsible for recruitment of students from New York, New Jersey and twenty other states. She also served as Director of College Counseling at Solomon Schechter Day School in New Jersey and at Xavier High School in Manhattan, and has over 25 years of experience in the admissions and college advising professions. Ms. Albro has a Bachelor of Arts in English and a Master of Fine Arts in Creative Nonfiction, both from Goucher College.
Join our Community
Sign up for relevant, helpful college planning emails.