College
One University's Creative Approach to Financial Literacy
Learn about the creation of Northeastern University's student-run Center for Financial Independence and the many benefits it offers to students.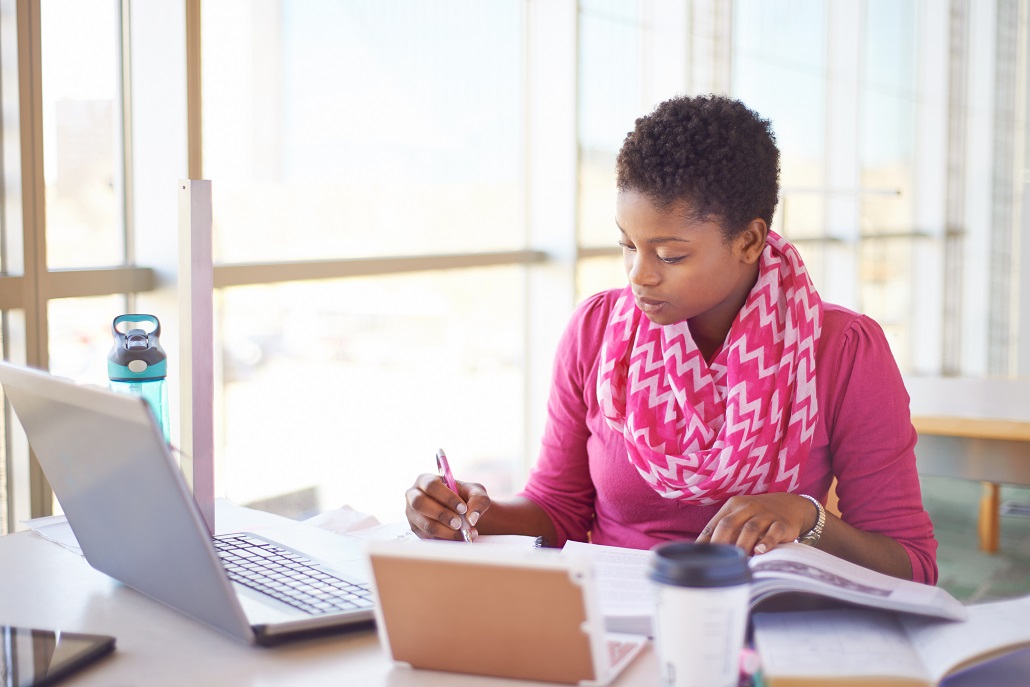 It's more important than ever that students understand the basics of budgeting, credit, savings, and borrowing. But how do you make sure that those who need it the most are engaged? Especially when those who need it the most are less likely to seek out that information?

This was the question that Anya Ilkys, Assistant Dean at Northeastern University's Office of Global Services, had to solve. The solution that Anya and a group of dedicated Northeastern students arrived at became Northeastern's student-run Center for Financial Independence. I talked with Anya, the director of the office, about its creation and the many benefits it offers to students.

JH: Can you tell me how this office came about? What were the steps you took to create it?

AI:  This whole process started back in 2012. Financial Literacy was beginning to be a really hot topic, and I wanted to know what we were doing to educate our students. I put in about two years of research, starting with an audit of what other departments within Northeastern were doing for financial education. There were some personal finance workshops and an online class taken by 200-300 students per year. So it wasn't very much.

Then, I reached out to other colleges that had created offices or programs for student financial literacy to see what they were doing. I talked a lot to the University of North Texas, who was doing a lot of really great things with their office.

JH: So then what?

AI: Then I took my plans for the agency to my director. He really challenged me to find something that was specific to Northeastern. How would we make it unique? At Northeastern we have a lot of business students and a lot of motivated entrepreneurial students, so I began holding student focus groups. And the information I learned there helped develop the programs we offer.

JH: In what way?

AI: Initially I thought we should offer sessions on basic topics such as budgeting, banking, and paying federal loans. Turns out, students weren't that interested in these topics, and they gave me ideas for other sessions that they would much rather attend. For example, they wanted to know about investing. We just had a huge presentation on Bitcoin that hundreds of students attended. I would have never thought of that. And it turns out that sometimes students come to hear about a specific topic, like how to finance travel, and then realize from there that they need to learn about budgeting in order to save and finance a trip. So often times they do circle back to the basics, but they take an indirect route to get there.

JH: So let's talk about how the office works. What do you do and how do you do it?

AI: I started with four of the most involved students that I could find, students from the Student Government Association and those active in Admissions, and had them run the program. Students came up with the ideas for sessions, and I helped them make it happen. We do a pitch session at the beginning of the semester to determine the events and content for the year. We take a deep look at what we did in the past year to figure out what we can learn from previous events. We vote on our schedule and then start getting to work. Usually half of our schedule includes new sessions and half are popular holdovers. We usually put on one or two events per week.

We also have peer advisors. Students can drop into our center or make an appointment to meet with an advisor one on one and talk about their personal finances.

In addition, we have a THRIVE Financial Incubator, which is for anyone who wants to come in and pitch a session on financial education. Students come in with a plan, and if we like it, we'll fund the program and help make it a reality. We have had students who want to bring a guest lecturer to campus, create a finance app and share it, and arrange for students to visit New York to meet with CEOs of tech companies.

JH: How do you keep finding great students to staff the office?

AI: I like to recruit students who have multiple social and academic circles, such as someone involved in both student government and Greek life. Or maybe somebody who has a double major. That person is more likely to attract students who aren't just interested in finance, which is key. You can get students who are interested in strategy or marketing to develop the promotion of the events. That way you don't have an office full of business students who are only speaking to business students. And when students start to work on things that they're interested in, and see their efforts become a reality, it really boosts their confidence.

JH: Anything else?

AI: We have a website that provides a bit more information about the center.
Sign Up for Emails
Sign up for relevant, helpful college planning emails.