Financial Aid
Recent Updates on MA State Financial Aid
Updates focus on COVID-19, equity, college affordability, FAFSA completion, the MASSGrant Plus expansion, the John and Abigail Adams Scholarship, and more.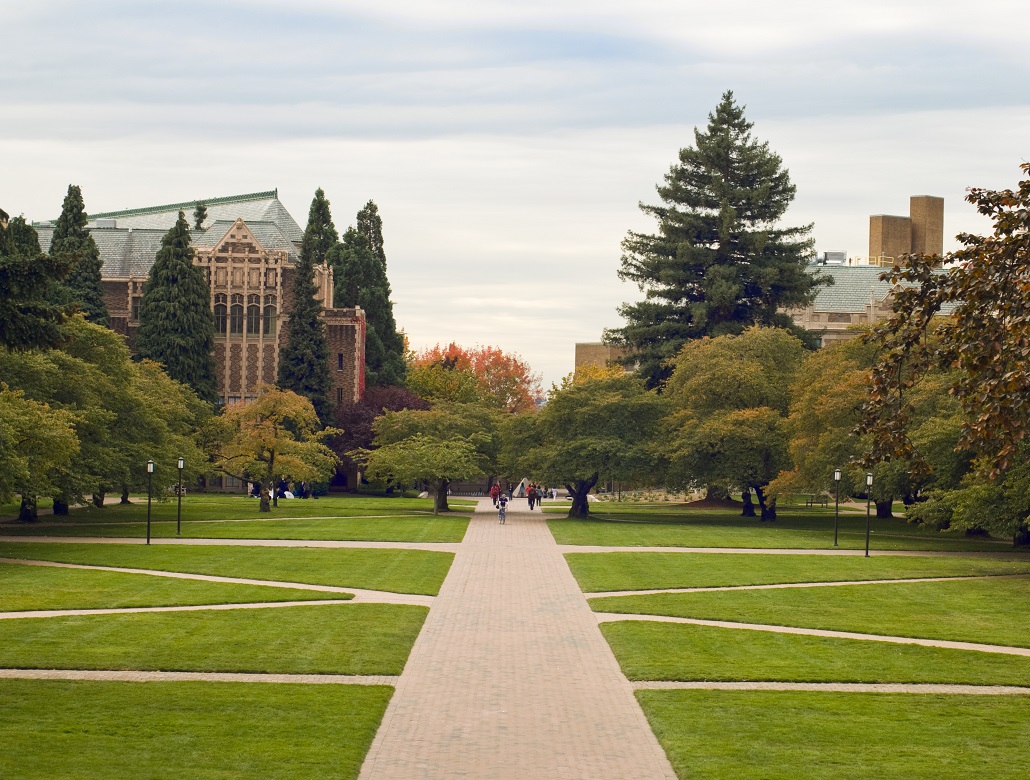 Recently, Dr. Clantha McCurdy, the Senior Deputy Commissioner of Access and Student Financial Assistance for the Massachusetts Department of Higher Education, gave a presentation about Massachusetts state financial aid through the MEFA Institute, our professional development series for school counselors, college access professionals, college administrators, and affiliate organizations. In her presentation, Dr. McCurdy talked about the COVID-19 impact on Massachusetts, equity in financial aid, the Commonwealth's financial aid programs, and more. We put together a summary below.
COVID-19
As organizations everywhere adjusted to effects of the COVID-19 pandemic, Dr. McCurdy explained that the MA Office of Student Financial Assistance (OSFA) created a Remote Operations Center in order to continue their ability to conduct all business accordingly. They also extended deadlines for students for the MASSGrant and MASSGrant Plus programs, as well as the Early Childhood Educators Scholarship and Paraprofessional Teacher Preparation Grant.
Equity
Dr. McCurdy described how the Commonwealth is striving for equity in public higher education. Massachusetts' three main goals are to make college more accessible and affordable, close gaps in opportunity and achievement, and improve overall college completion rates. The department's main priorities in achieving these goals are the implementation of MASSGrant Plus, early college access, developmental education, strategic financing within the public college institutions, and beginning a SAT Optional pilot program.
Future Focus
Dr. McCurdy shared details about the Department's areas of focus for the next year, college affordability. This includes more emphasis on MassTransfer. MassTransfer helps cut the affordability gap by giving students of Massachusetts an inexpensive pipeline from community college to a public university.
FAFSA Completion
MA state financial aid includes scholarships, grants, tuition waivers, internships, and a no-interest loan. Dr. McCurdy explained that 94% of state financial aid is need-based and eligibility is determined through completion of the FAFSA. A big focus of the Department of Higher Education is FAFSA completion, so that students in need can receive MA state financial aid, thus helping close the affordability gap in the Commonwealth.
MASSGrant
The MASSGrant is the largest state-funded financial aid program, assisting 45,000 students annually, open to students at state-approved public and private colleges in Massachusetts and state-approved public and private institutions in Vermont, Pennsylvania, and D.C. that have reciprocity agreements with Massachusetts. Any student who files a FAFSA is automatically considered for the MASSGrant, and if the student is Pell Grant-eligible and files on or before May 1st, the student is guaranteed a MASSGrant award.
MASSGrant Plus Expansion
MASSGrant Plus is for community college students only, and has a purpose of addressing unmet need for direct costs such as tuition, fees, and books. One way to meet the unmet gap in affordability, according to Dr. McCurdy, is to continue to use MASSGrant Plus. OSFA has a goal to expand the MASSGrant Plus book allowance to state universities. They plan to do this with a $10 million increase in this program.
John and Abigail Adams Scholarship
The John and Abigail Adams Scholarship is for those students who receive an advanced rating on their MCAS assessment. Recipients are eligible for eight semesters of tuition credit and must maintain a 3.0 GPA throughout.
Stanely Z. Koplik Tuition Credit
The Stanley Z. Koplik Certificate of Mastery Tuition Credit is also related to MCAS performance. The student must apply through the MA Department of Elementary and Secondary Education.
Christian A. Herter Memorial Scholarship
The Christian A. Herter Memorial Scholarship, is a competitive four-year scholarship. Applicants must be nominated by a school official or community agency when they are a sophomore or junior and demonstrate financial need and academic promise. There are 25 students selected and students receive up to half of their financial need.
Foster Child Assistance
The Foster Child Grant is an annual grant up to $6,000, awarded to MA residents who were placed in custody of the MA Department of Children and Families. The DCF Foster Child Tuition Waiver and Fee Assistance Program is designed to help reduce the educational loan debt of students attending MA public colleges.
If you'd like to view Dr. McCurdy's full presentation and slides, visit its designated page within the MEFA Institute.
Sign Up for Emails
Sign up for relevant, helpful college planning emails.