College Savings
Helping Students Reach Their College Dreams: The Justice League
We speak with the Justice League's co-creator and incoming director about what they teach the kids, what a typical day looks like, how college resonates with the students, and how they got involved with SoarMA.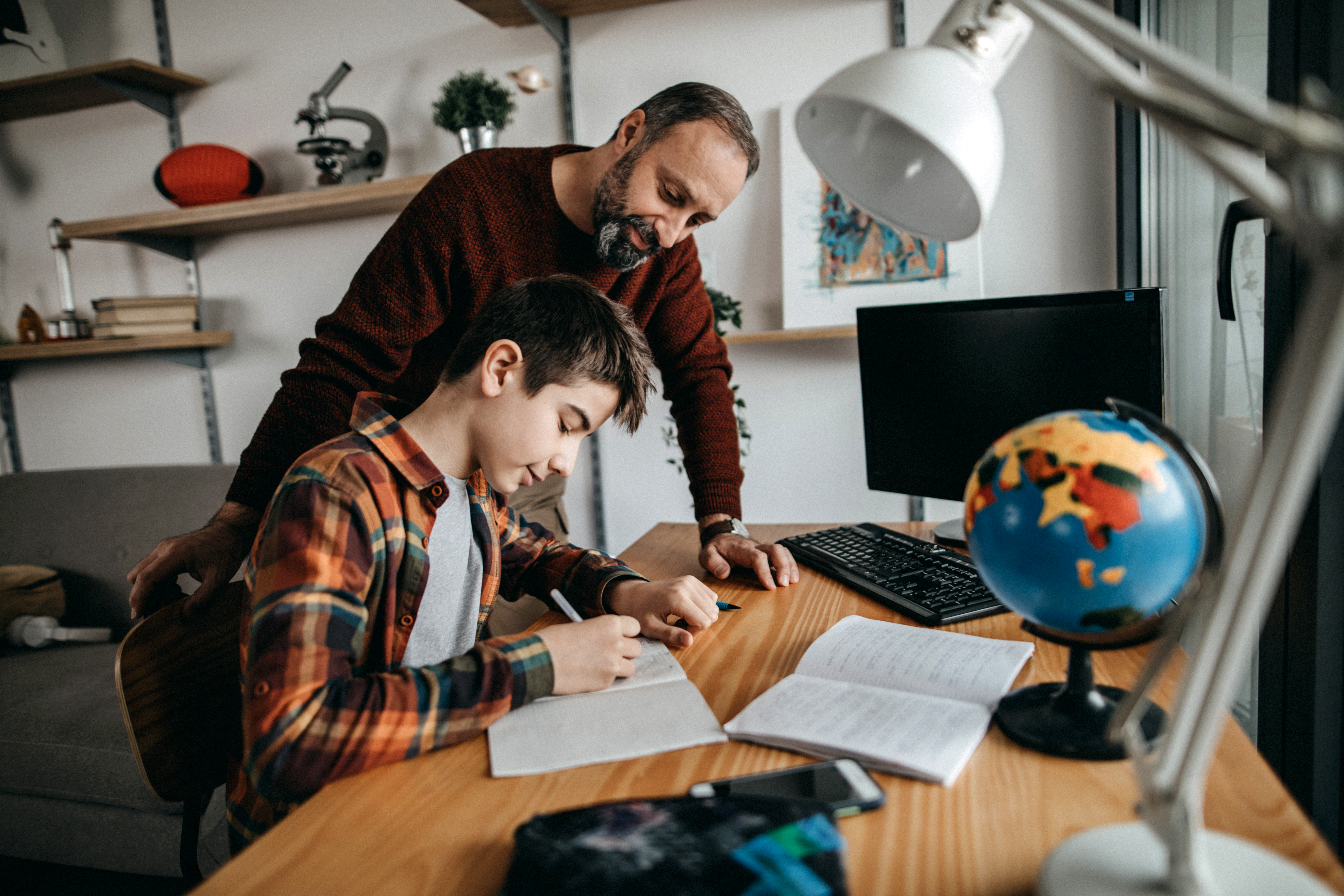 Here at MEFA, we love helping families save for a college education. And so we've found great value in our work with the SoarMA program. SoarMA is a pilot initiative offered by the MA Treasurer's Office of Economic Empowerment at 5 schools throughout the Commonwealth. It seeds $50 into the Massachusetts U.Fund 529 College Investing Plan for every 7th or 8th grader who elects to take advantage. Not only does the MA State Treasury fund the seed money, but it matches each $100 contribution that a parent makes up to $400 throughout the life of the program.

In the drive to get parents and students on board, the role of trusted community partners is invaluable. Among them, the Justice League, an agency created by Williams College students that mentors students at Reid Middle School in Pittsfield, stands out. In addition to their time and effort, they made the decision to actually donate additional funds into the 529 accounts of their students, putting their own funds where their convictions lie.

I spoke to Justice League co-creator Keiana West and incoming director Tricia de Sousa about the organization and its gift.

Jonathan: So tell me a little bit about the Justice League.

Keiana: The Justice League was created to disrupt the school-to-prison pipeline. In Pittsfield, we had the state's highest rates of suspensions for African-American students and students with disabilities. And we wanted to change that. We operate out of Reid Middle School in Pittsfield and offer one-on-one services to kids starting in the 7th grade.

Jonathan: So it's just for 7th grade students?

Tricia: Well after the first year we decided to continue on with our students that we were mentoring as they went on to 8th grade. We just had a great rapport with those kids, and had the ability to take on the 8th graders with the 7th graders. And it's important because those 8th graders are going to be entering high school soon, so we thought they could really use the services to develop their skills so they can reach their potential.

Jonathan: What exactly do you teach the kids?

Keiana: The focus for the first semester is rewriting your narrative.

Jonathan: What does that mean?

Keiana: Well a lot of times kids are told their own life narratives before they have time to develop it themselves. And that narrative doesn't fit these kids. We just try to get the kids to write their own story based on what they're passionate about. The second semester is about rewriting the narrative of the community.

Jonathan: How do you find the kids to take advantage of the program?

Keiana: So the kids who get referred to us are identified by the school counselor. They pick students that they feel could benefit from the program. We work one on one with 8 students.

Jonathan: And what does a typical day look like?

Tricia: We meet with a student once a week. It's for 4 hours. We meet them after school and we just start by doing an activity like Charades or Frisbee. The kids really like Frisbee. And we talk about whatever is going on that week. Then we have a snack. Snack is very important. And then after that we move into our core activity.

Jonathan: What's that?

Tricia: We have a different one each week. For example, one week recently we had a speaker from the Elizabeth Freeman Center. We had the speaker talk to the kids about sexual awareness and what may or may not be healthy relationships. What is a healthy relationship? What are some of the emotions that come from a healthy relationship? What is an unhealthy relationship, and what are some of the emotions that come with that?

Jonathan: Since we are talking about community partners, let's talk about how you got involved with SoarMA?

Keiana: Shaitia Spruell from the Treasurer's Office reached out to Anna Pomper, who co-created the Justice League with me. She met with Shai last year and arranged some events. And we participated in one of the SoarMA Learning Circles. After that point we decided that if we had money in our budget after the year was through we would actually make donations to the 529 accounts for the kids. And we actually opened up to other SoarMA schools as well. We ended up funding 4 accounts for $50 each.

Jonathan: That's amazing. I guess to that end, is college something that really resonates with the kids when you bring it up?

Tricia: College definitely does resonate. We brought the kids to Williams College just so they could see it, and a lot of those kids have never been to a college campus before. We wanted to show them that colleges are something in your own community. And they're here for you. In the course of that activity, we talked to the students about their dreams for the future and what they need to do to make them happen.

Keiana: Some kids really thought about that a lot too. Ultimately the kids are so passionate about what they do. Some kids actually suggest to us that the program be more academic. They want to know if we can discuss what classes they may need to take if they want to be on a pre-med track for example. They know that it's possible for them to reach their goals. They're just looking to us to give them the tools. And our partnership with SoarMA is just one way we're helping them on the road to success.

To learn more about the SoarMA program, visit our website here. And to learn more about other programs and services offered by MEFA, visit our website or contact us at (800) 449-MEFA (6332) or collegeplanning@mefa.org.


Keiana West, born and raised in Pittsfield, graduated from Williams College in 2018 with a BA in Psychology and a concentration in Africana Studies. She is the co-founder of Justice League in Pittsfield, a transformative justice program for middle school students that includes an after-school mentoring component at Reid Middle School and a 7-week summer program. She is currently on a year-long Princeton in Africa Fellowship in Johannesburg, South Africa.

Tricia De Souza was born in Fortaleza, Brazil but grew up in Philadelphia, Pennsylvania. She attended Westtown School and is currently, a second-year student at Williams College, with an intention in double majoring in History and Religion with a concentration in Africana Studies. This year, she is the co-coordinator of Justice League and a mentor to high school students at Education Options for Success (EOS) in Pittsfield. Along with her work in the school district, she is a Research Assistant and a co-writer of Kaleidoscope, a Williams' Africana Studies online blog.  
Sign Up for Emails
Sign up for relevant, helpful college planning emails.