Scholarships
Finding Scholarships with Going Merry
Learn what Going Merry is, how it got started, what sets it apart from other online scholarship platforms, how students apply for scholarships, and who has previously won.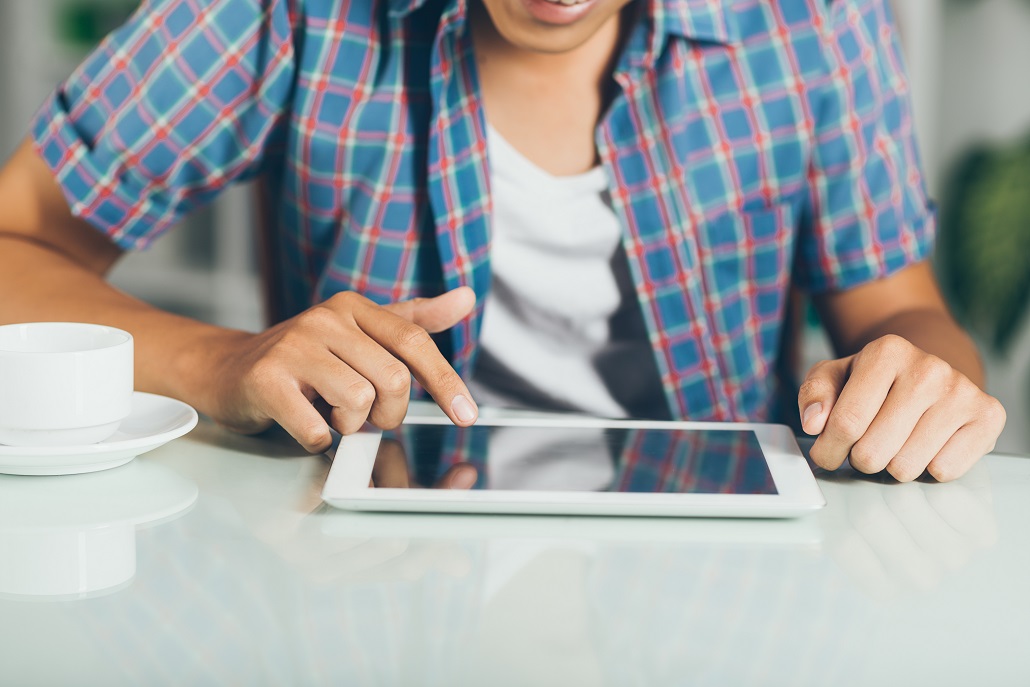 Interested in attending college? If so, you'll want to apply for scholarships as early as possible. Scholarships can make a significant impact in helping cover college costs. Various community organizations, foundations, non-profits, and corporations across the country offer scholarships to help students pay for college. And the easiest way to find scholarships for college is often through an online platform.

There's many online scholarship searches out there, and each one offers something different. Going Merry, a free one-stop scholarship search, matches students to scholarships they are eligible for and allows them to apply directly on the website. We interviewed Charlie Maynard, Going Merry Cofounder & CEO, about why Going Merry is a great place for students to search for scholarships.

LP: What is Going Merry?

CM: Going Merry is a one-stop scholarship platform that makes it easy for students to find and apply for scholarships, for free, all from one site. We also make it simple for scholarship providers to create and manage scholarships. We're used in more than 1 in 3 high schools across the US and by thousands of independent scholarship providers, including the Rotary Club, Hewlett Packard, and Dell. Students fill out a profile, get matched only to scholarships they're eligible for, and then can apply directly from the Going Merry site. Any information that students have already provided gets auto-filled into their scholarship applications and they can even apply to multiple scholarships at once. (You can find more information in this ABC News Profile.)

LP: What sets Going Merry apart from other online scholarship platforms?

CM: There are 5 main factors that set Going Merry apart from other online scholarship platforms:

1) Direct applications. Students can apply directly for scholarships without leaving our website.

2) Scholarship bundles. We've found scholarships with similar essays and bundled them together into one application. This way, students fill out one form (mostly pre-filled by us, using student profile information), write one essay, and then apply to multiple scholarships simultaneously.

3) Our team personally vets scholarships to ensure students are presented with correct, up-to-date application information.

4) We have local scholarships as well as national ones. Students have a better chance of winning local scholarships, so we work with school counselors to add them to Going Merry.

5) We don't sell student data! The only time we share students' information to an external party is if a student clicks "submit" on a scholarship or asks for more information from the provider about it.

LP: How did Going Merry get started?

CM: Going Merry started when my friend (and now co-founder) Ray and I became frustrated with the arduous scholarship application process in our own searches. We noticed most websites listed scholarships, but we had to click 53 links to be redirected to 53 different sites and enter the same information 53 times to apply. Some of those scholarship links weren't even real, as many applications no longer existed or seemed to be scams.

Ray and I wanted to create a better solution for students, so we built the simple scholarship search and application platform that is now Going Merry.

LP: How can students apply for scholarships?

CM: Students can create a free profile with Going Merry to start finding and applying for scholarships. They'll enter information such as their class year, demographics, location, and what they plan to major in, and then we'll match them with the potential of thousands of scholarships.

Students can then easily apply for scholarships by searching or filtering by deadline, name, and amount, and then review the scholarship requirements. They can start applying by simply clicking the "Start Application" button and working through each question, including uploading letters of recommendation and submitting an essay when required.

This blog post walks students through the process of how to apply for scholarships with Going Merry, step-by-step.

LP: Can you provide an example of a past success story?

CM: Gabby DeMott won a whopping $10,000 with the Bill Browning Scholarship for Ann Arbor Public Schools. In her winning scholarship essay, Gabby shared her experience studying abroad in Germany, where she felt welcomed and accepted by residents, later carrying these values back home with her. You can see other student success stories and the impact scholarships had on them on our Going Merry scholarship winners page.


Charlie Maynard is the co-founder and CEO of Going Merry. He received a scholarship for his undergraduate degree at Oxford University and hoped to do the same for his graduate degree at Stanford University. He used existing tools but found there was no one place from which he could apply to the scholarships he was matched with. That's why he founded Going Merry, a one-stop scholarship platform that makes it easy for students to find and apply for scholarships, for free, all from one site.
Join our Community
Sign up for relevant, helpful college planning emails.