Admissions
Navigating the Emotions of Applying to College
A counselor shares why this is an important topic, what she is hearing from students, how she helps her students navigate this and find additional colleges, how she motivates students, tricky situations she encounters, and what parents can do to help.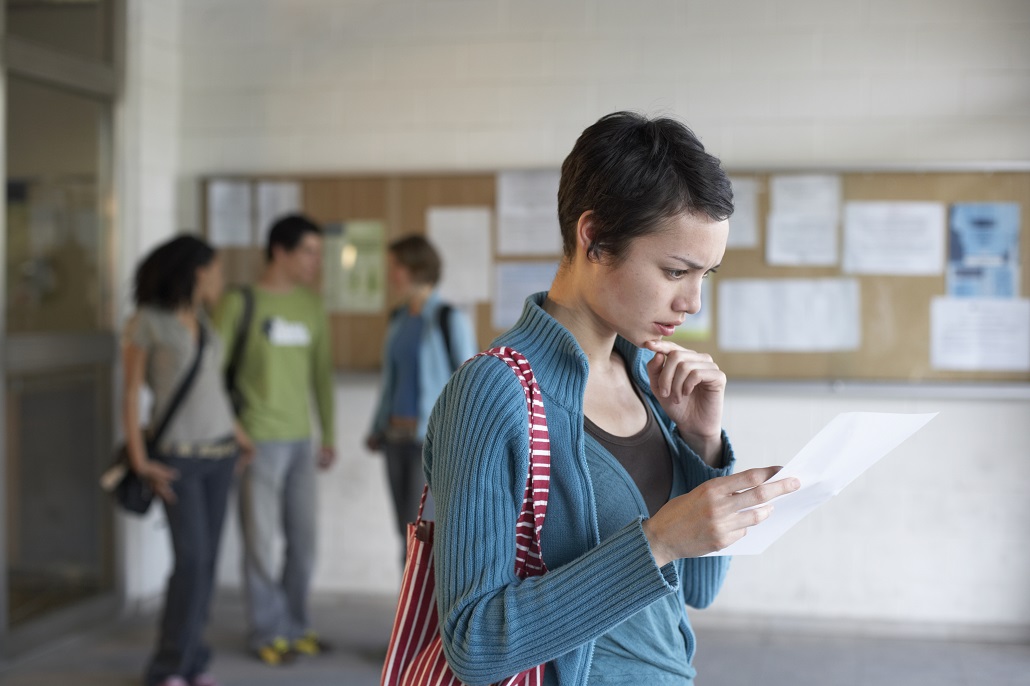 Feeling stressed about college admissions? You're not the only one. Applying to college can be an emotional process and college application stress is common among students. I sat down to talk with Jodi Then, School Counselor at Boston Green Academy, about some of the social and emotional aspects of the college admissions process and how she helps her students navigate them. I believe her thoughts can be useful for all students and parents to keep in mind during the entire process of applying to college.

Julie: Jodi, why is this topic such an important one for you these days?

Jodi: What I've seen over last three or four years is that in addition to the tasks associated with applying to college, the admissions process has become incredibly stressful for students. Not only are students worried about going to college but they are feeling pressure about where they are going to college.  Students and parents seem willing to sacrifice a lot to make sure they can go to the "best" college possible. And I'm not always sure how they are defining "best."

I sometimes meet with parents of 5th or 6th grade students and they ask me questions not about how happy Boston Green Academy students are or if the students at our school go on to live meaningful lives, but instead about where our students go to college. This tells me this pressure is starting very early.

Julie: What do you hear from your students?

Jodi: The end of junior year to the beginning of senior year is a period of intensity and anxiety with SAT/ACT standardized tests, AP exams, and college applications. Additionally, college affordability is a stressor for my students. But what worries me even more is that I hear students attaching their self-worth to this process. It's the language they use…

"I've been accepted."

"I've been rejected."

"I'm not good enough for that college."

"I'm better than that school."

Julie: Now that you've recognized this as an issue, how do you help your students? Is there a healthier way to go about this?

Jodi:  Well for one thing, I change the language. I make sure they use language such as, "I was admitted," or "I was not admitted." I talk with them about the admissions process, how colleges make decisions, and how many cannot admit all qualified applicants. I explain how the applicant pool changes from year to year as do the goals of colleges and universities. College goals change for reasons that have nothing to do with a specific student. For example, one year a local college may need to expand geographic diversity, which could make it harder for a Boston student to be admitted. Students need to realize that this process often isn't about them and shouldn't be tied to their self-worth. I have noticed that with this type of knowledge students don't feel as deflated. They understand that the process is more complicated.

I also make sure they know that there are colleges out there that will be happy to welcome them to their freshman class. Their job is to put their best foot forward. I say, "Let's look at colleges where you ARE the student they are looking for!"

Julie: How do you help them find those colleges? How do you expand their thinking on finding colleges other than those they already know?

Jodi: We start with helping students figure out what they are looking for in a school. I talk with them about "fit" and finding schools that meet their thoughts about what they want in the way of a program and a location. We use college search tools and we visit a variety of different types of colleges (large, medium, small, rural, suburban, urban) so they can get a sense of what feels most comfortable.

We also have them use Net Price Calculators to get an estimate of the amount of financial aid they may be able to receive. This is useful information and we make sure they have some schools they know they can afford on their college lists. We teach them about how financial aid works too so they understand that some aid can be based on merit and some is based on financial need. Again, we let them know these policies are not personal. Most colleges have limited resources and use them to help meet their admissions goals.

I am also able to dispel myths for both the students and parents. For example, some parents advise their students to apply only to colleges in MA thinking that may be more affordable. I am able to share that I have seen students receive excellent financial aid offers from out-of-state colleges, sometimes making those colleges the less expensive options. I also share that many times private colleges have resources that allow them to give larger financial aid offers to students. Again, I encourage students to apply to a variety of institutions.

Julie: Can we talk a little about motivation? What steps do you take to motivate a student who seems uninterested in the college process?

Jodi: Many times the stress causes them to feel like giving up. They may feel stress related to the college process and academics at school, or it may be exacerbated by parents' stress about financial pressures. I try to find out more details about how they are feeling and what they want for their future and help them to achieve those goals. Sometimes they may be afraid to say they would like to go to a two-year vs. a four-year college. I talk with them about the many different paths available.

Another way we try to help them is that we start early on with some of the tasks associated with the process. That way, no matter what they decide senior year, they are well on their way. For example, during junior year we spend about an hour a week completing the basic information in the Common Application—easy stuff like name and address and activities, etc. We also build the college essay into an English class activity. They don't even realize it's a college essay; it just seems like a school assignment at that point. Another assignment we give them junior year is to research five colleges and research five careers. This assures they are learning about possibilities for their future.

A lot of growth happens between junior and senior year. If they choose to apply to college, their personal statements can become their college essays. If not, parts of it can become a cover letter for a job.

Julie: What are some of the tricky situations you encounter?

Jodi: It is difficult when students are deferred or waitlisted. They find themselves in a place of limbo. We give them coaching about what this means but emphasize that the ball is in their court. They can decide to stay there or make another choice. We use language of empowerment so they don't have to feel at the whim of an arbitrary process.

Julie: What can parents do to support this process?

Jodi: Remember that no two flowers bloom at the same time. Everyone is not on the same schedule.  Give your kids the space to discover things on their own. We put a lot of responsibility on 16-year-olds to make a big life decision. The world is changing so much with technology that it can overwhelm them. Trying to motivate a student for the first time in 11th grade is a monumental task. If parents can make this part of the conversation from an earlier age, it can be easier. Here are some tips:
Don't ask kids what they want to do with their lives but instead ask what they want their journey to look like.
Have kids focus on skills they want to develop and activities and tasks they want to engage in rather than figuring out a major early on.
Plan visits to colleges early on for fun. Attend a sporting event or a theater production or just walk around a beautiful campus or have lunch in the cafeteria.
Talk with them about a plan for after high school which can include college, a trade, a program like City-Year or Year Up, or the military. Students want to feel like productive members of society.
Encourage your child to make an ally with their school counselor. School counselors are a great resource and know what they are doing!
Sign Up for Emails
Sign up for relevant, helpful college planning emails.