Financial Aid
Appealing Your Financial Aid Offer During COVID-19
Experts explain how to appeal, who should appeal, how colleges are handling appeals, if you can submit deposits at more than one school, and what deferment might mean for aid.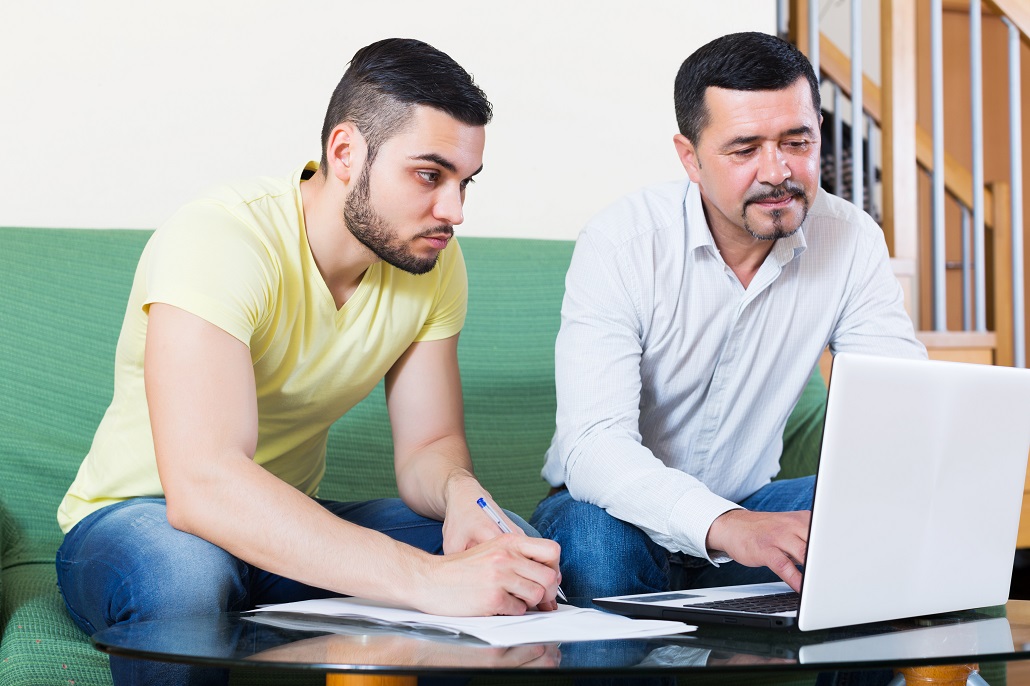 The current pandemic has caused millions of families to experience a change in finances, and that can affect how much a family can invest in a child's college education. As high school seniors evaluate their college financial aid offers and bottom line costs, they may wonder if they can request additional financial aid from the colleges offering them admission. And as we're sitting right at May 1st, this is a very pertinent question. Responding to families' needs, we hosted a series of webinars with guest panelists representing college financial aid offices from across the Commonwealth to find out more details on the appeal process and how colleges are responding during these challenging economic times. We've listed below questions that families have asked our financial aid expert panelists, and how they responded.



Can we appeal our financial aid offers to ask for more aid?

You certainly can. Not all colleges will be able to offer you additional assistance, and the amount of the additional aid will vary from school to school. But definitely appeal if you need additional financial aid to make attending your top choice school a reality.

How do we appeal?

Check each college's website to learn about the appeal process. Some may require families to complete a specific appeal form, while others may request certain documentation with a letter of explanation. If you have questions about what to submit, call the financial aid office. You will likely need to submit your 2019 taxes, an estimate of your 2020 income, and any documentation relevant to a change in your income. If you had a change of employment, include the date that your employment ended, and the date it is projected to start again, if you have that information. Submit as much relevant financial data as you can.

Should the student, parent, or school counselor submit the appeal? (Or should all three?)

Please only submit one appeal per student. Since appeals are primarily based on the family's financial information, it usually isn't appropriate for the counselor to be involved. Most colleges don't care whether the student or parent submits the appeal, but families should know that colleges communicate with the student, so appeal responses, or requests for additional information, will be emailed to the student or posted on the college's student portal. This is another important reason why students should be sure to read their email daily during this time.

Can we submit merit scholarship information from other colleges to ask for more merit-based financial aid?

Financial aid based on merit (which considers a student's grades, test scores, or some specific skill or talent) is very different than financial aid based on need (which considers a family's finances). Merit-based aid (otherwise known as merit scholarships) are awarded based on a college's specific enrollment goals and funding levels, so schools are less likely to consider (or try to match) the merit-based aid that a student received from another school. However, it doesn't hurt to mention it, so you can certainly include the information when submitting an appeal.

How are colleges handling appeals?

Some colleges have pushed their enrollment deposit deadline to June 1st, and are prioritizing appeals from current students right now, and plan to review appeals from incoming prospective students in mid-May. Schools who have kept their enrollment deposit deadline of May 1st are working around the clock to review appeals from prospective incoming students by May 1st. Many have enlisted the help of the admissions office to review appeals and speak with families. Some colleges are telling families affected by COVID-19 to wait to appeal until the fall semester, though they understand this makes committing to a college much more difficult.

What are colleges providing in response to appeals?

Some schools are providing a one-year grant for freshman year to help families who have had a recent loss in income. Some schools can't provide any additional financial aid funding for the fall semester of freshman year, but may be able to increase funding in the spring semester or for the student's sophomore year.

If we submitted an appeal to a college with a May 1st deposit deadline, and haven't heard a response, what should we do?

Call or email the school. Colleges with a May 1st deadline are working feverishly to review all appeals by May 1st. You can also call the admissions office and ask for a deposit deadline extension. Most admissions offices are able to grant an extension for families waiting for an appeal response. Don't make a decision without getting a response to your appeal.

If we haven't had a change in income yet, but anticipate one later in 2020, what should we do?

If you lose your job in the future, or experience a loss in income, know that you can contact the financial aid office at that point to request additional financial aid.

Can we submit an enrollment deposit to more than one school?

Double and triple deposits do pose problems for colleges, as colleges are expecting a certain enrollment based on deposits, and you'll be taking another student's spot if you deposit at a school and then decide to enroll elsewhere. As well, most deposits are non-refundable, so you'll lose that money if you deposit at a school and don't attend.

What if I can't afford the enrollment deposit?

Many schools have reduced their enrollment deposits this year, and some have eliminated them altogether. If you can't afford to pay the deposit at this time, call the admissions office and see if they can waive it.

If we're too uncertain about finances to commit to a college, and we defer, does our financial aid hold for next year?

Your federal and state financial aid must be evaluated every year based on your FAFSA, so that aid can change from year to year. But many colleges will guarantee that your financial aid provided by the college will stay the same even if you defer. Other schools, however, can't guarantee that, and will ask you to apply for financial aid the following year. Your 2020-21 financial aid was based in large part on 2018 parent income, and your 2021-22 financial aid will be based in large part on 2019 parent income, so if parent income changed significantly from 2018 to 2019, your financial aid could also change. If your income stays relatively the same, most colleges do try to award you the same financial aid from year to year.

What should we do if we have questions about the appeal process?

Call the financial aid office and ask to speak with a financial aid counselor. They are happy to provide assistance.

Want to hear more from our college administrator partners? You can watch a recording of our Financial Aid Appeals During COVID-19 webinar on our website here. And if you'd like to speak with a member of MEFA's College Planning Team about your financial aid or your college decision, please call us at (800) 449-6332 or email us at collegeplanning@mefa.org. You may also request a virtual appointment with one of our team members by completing this short online form.
Sign Up for Emails
Sign up for relevant, helpful college planning emails.